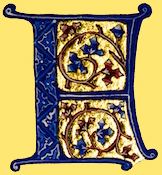 Forward Into the Past 15
Date
April 9, 2005
Place
Scholar's Hall
Adult Pre-Reg Price
$3.00 / class-hour
$15.00 whole day
Child Pre-Reg Price
$2.00 / class-hour
$10.00 whole day
Adult Day-Reg Price
$4.00 / class-hour
$20.00 whole day
Child Day-Reg Price
$3.00 / class-hour
$15.00 whole day
Site Cost
$ 250.00
Speakers Cost
$ 709.10
Advertising Cost
$ 0.00
Other Costs
$ 0.00
Profit
($114.10)
Interesting Stats
Class Statistics
Comments from Attendees
Interesting Stats

Speakers
66
Session Hours
118
Repeat hours
0 (0%)
Unique Hours
118
Canceled Hours
2
Approx Attendance
79
Number of hours attended / 7
51.43
Adult hours attended
343
Child hours attended
17
Average attendance per session-hour
3.1
Most popular non-keynote session
Viking Ship Building (for Dummies) (12)
Groups Participating
SCA
DARC
Regia
AEMMA
9:30
11:00
12:00
1:00
2:00
3:10
4:10
5:10
Board Games for Children - Alquerques
Anglo-Saxon Cooking
Box Building
Arthurian Legends
Advanced Lucet
Bardic: Better Lyric Writing
Board Games for Children - Hounds and Hare
Anglo-Saxon Forging Demonstration
Calligraphy
Chainmail for Beginners
Battle of Poitiers
Beginner's Embroidery for Children
Basic Arrow Making
Cameo history- history, design, materials and construction
Costuming - Fiber Burn Test
Costuming - Men's 14th Century England
Carving
Courtesans of Renaissance Italy
Basic Mask Making for Kids
Dissecting and Emulating a Design Style
Herbal Practicum
Costuming - Getting Started
Chainmail - Second Steps
Knights Templar, who were they?
Introduction to the SCA
A Dance of Love and War--Il Torneo Amoroso
Divorced, Beheaded, Died, Divorced, Beheaded, Survived
Costuming - Finishing Touches
Introduction to Glass Bead Making
'Dirt into Iron' - Smelting Experiments 2004
Fighting with the sword in one hand
Cryptography
Europeans in Japan
Market Place Gemnology
Latin Poetry
Green Sleeves and Duckies - their roll in late period costuming or how to find your inner trucker
Hardened Hides: Making Leather Cups, Bottles, and Armour Bits
Dyers' Round Table
Historical Sheep
Medieval Tiles
Making Tassels and Tassel Dolls for Children
Norse Shoes
Kumihimo for Kids
Havamaal: Words of Wisdom
Eleanor of Aquitaine
The History of the Rom (Gypsies)
Norse King's Sagas
Medieval Cheese-Making
Medieval Clothing for Children
Irish Dress
Fighting in armour with the sword
Naalbinding Hands-On
Old English Country Dance - Second Steps
Ninja and Warrior Monks
Sharpening Tools Workshop
Mongol Invasions
Pouch Making for Kids
Genpei War
Norse Wire Knitting - Advanced
Presenting the Past - Approaches to Re-creating History
Weaving on a Warp Weighted Loom - hands-on introduction
Naalbinding in History
Recreating Jewelry
Kumihimo - The Art of Japanese Cordmaking
Oseberg Ship Burial
Rebated Steel Combat Demonstration
Norse Wire Knitting for Beginners
Tools, Technique and Ritual of the Early Medieval Hunt - An Introduction to Gaston Pheobus' Le Livre de la Chasse (The Book of the Hunt)
Medieval History of the Kremlin of Moscow
Old English Country Dance - Beginner's Steps
Reckoning, a first lesson
Warp-Weighted Loom - questions and theories
Pewter Casting for Beginners
Ukrainian Costumes from 1000-1600
Pewter Casting - Advanced
Pastimes of the Vikings
Sengoku Jidai (Age of warring states)
Tablet Weaving for Beginners
Practical Flax
Venetian Martedi Grasso masks-history and construction
Philosophies of Re-enactment
Playwrighting - a workshop
Stripes and Diamonds in Sprang
Practical Trebuchet
Silverpoint Drawing
Sound and Fury, signifying... ?
Viking Ship Building (for Dummies)
Ukrainian Names and Heraldy
Tablet Weaving - Advanced
| | | | |
| --- | --- | --- | --- |
| Class (Full List) | Speaker (Full List) | Time | Attendence |
| 'Dirt into Iron' - Smelting Experiments 2004 | Darrell Markewitz | 1:00 | 10 |
| A Dance of Love and War--Il Torneo Amoroso | Janet Wason | 12:00 | 1 |
| Advanced Lucet | Tina Gaston | 3:10 | 1 |
| Anglo-Saxon Cooking | Beth Patchett, Aibhilin fra Skye | 11:00 | 4 |
| Anglo-Saxon Forging Demonstration | Ken Cook, Sam Falzone | 9:30 | 1 |
| Arthurian Legends | Heather Dale | 2:00 | 9 |
| Bardic: Better Lyric Writing | Truly Carmichael | 4:10 | 3 |
| Basic Arrow Making | Russ Sheldon | 4:10 | 10 |
| Basic Mask Making for Kids | Janet Logan | 4:10 | 3 |
| Battle of Poitiers | Russ Sheldon | 2:00 | 1 |
| Beginner's Embroidery for Children | Stephanie E. Nyhof-Demoor | 3:10 | 2 |
| Board Games for Children - Alquerques | Tina Gaston, Christine Olliffe | 9:30 | 4 |
| Board Games for Children - Hounds and Hare | Christine Olliffe | 5:10 | 1 |
| Box Building | Nicholas West | 12:00 | 3 |
| Calligraphy | Elise Kingston | 11:00 | 3 |
| Cameo history- history, design, materials and construction | Kathy Page | 5:10 | 1 |
| Carving | J Caz Bentley | 1:00 | 2 |
| Chainmail - Second Steps | Gary Snyder, Valerie West | 3:10 | 6 |
| Chainmail for Beginners | Gary Snyder | 12:00 | 4 |
| Costuming - Fiber Burn Test | Truly Carmichael | 11:00 | 2 |
| Costuming - Finishing Touches | Larisa Kallaur-Telford, Tom Telford | 3:10 | 4 |
| Costuming - Getting Started | Larisa Kallaur-Telford, Tom Telford | 1:00 | 2 |
| Costuming - Men's 14th Century England | Deb Mattingly | 12:00 | 5 |
| Courtesans of Renaissance Italy | Bruce MacOdrum | 3:10 | 7 |
| Cryptography | Peter Westergaard | 3:10 | 6 |
| Dissecting and Emulating a Design Style | J Caz Bentley | 5:10 | 2 |
| Divorced, Beheaded, Died, Divorced, Beheaded, Survived | Catherine Ollerhead DeSantis | 2:00 | 4 |
| Dyers' Round Table | Sarah Hughes, Karen Peterson, Vandy Simpson, Jo Duke, Nina Bates | 3:10 | 10 |
| Eleanor of Aquitaine | CANCELLED | 3:10 | 0 |
| Europeans in Japan | Brendan Smith | 4:10 | |
| Fighting in armour with the sword | Brian McIlmoyle | 3:10 | 3 |
| Fighting with the sword in one hand | Brian McIlmoyle | 2:00 | 6 |
| Genpei War | Brendan Smith | 3:10 | 0 |
| Green Sleeves and Duckies - their roll in late period costuming or how to find your inner trucker | Nina Bates, Heather Galoska | 1:00 | 3 |
| Hardened Hides: Making Leather Cups, Bottles, and Armour Bits | Marcus Burnham | 2:00 | 5 |
| Havamaal: Words of Wisdom | Neil Peterson | 2:00 | 3 |
| Herbal Practicum | Paddy Gillard-Bentley | 11:00 | 5 |
| Historical Sheep | Anne Cox | 4:10 | 4 |
| Introduction to Glass Bead Making | Jean Ross | 11:00 | 9 |
| Introduction to the SCA | Grace Carr | 11:00 | 4 |
| Irish Dress | Jackie Wyatt | 2:00 | 5 |
| Knights Templar, who were they? | Nicholas West | 5:10 | 8 |
| Kumihimo - The Art of Japanese Cordmaking | Melanie Robbins | 3:10 | 3 |
| Kumihimo for Kids | Melanie Robbins | 1:00 | 3 |
| Latin Poetry | Ann Graham | 11:00 | 1 |
| Making Tassels and Tassel Dolls for Children | Laurie Woodward | 11:00 | 2 |
| Market Place Gemnology | Norah Kerr | 5:10 | 7 |
| Medieval Cheese-Making | Clare Stanworth-Cunnane | 11:00 | 0 |
| Medieval Clothing for Children | Tina Gaston | 1:00 | 0 |
| Medieval History of the Kremlin of Moscow | Laurie Woodward | 3:10 | 1 |
| Medieval Tiles | Foote the Potter | 5:10 | 4 |
| Mongol Invasions | Brendan Smith | 1:00 | 3 |
| Naalbinding Hands-On | Kim McAuley | 4:10 | 4 |
| Naalbinding in History | Kim McAuley | 1:00 | 5 |
| Ninja and Warrior Monks | Brendan Smith | 11:00 | 2 |
| Norse King's Sagas | Richard Schweitzer | 5:10 | 4 |
| Norse Shoes | Brad Hovenden | 12:00 | 3 |
| Norse Wire Knitting - Advanced | Deborah Welch | 4:10 | 5 |
| Norse Wire Knitting for Beginners | Deborah Welch | 12:00 | 10 |
| Old English Country Dance - Beginner's Steps | Diana Glennie | 4:10 | 4 |
| Old English Country Dance - Second Steps | Diana Glennie | 5:10 | 3 |
| Oseberg Ship Burial | Dave Cox | 5:10 | 4 |
| Pastimes of the Vikings | Neil Peterson | 4:10 | 3 |
| Pewter Casting - Advanced | Richard Schweitzer | 3:10 | 6 |
| Pewter Casting for Beginners | Richard Schweitzer | 12:00 | 9 |
| Philosophies of Re-enactment | V.M. Roberts | 3:10 | 6 |
| Playwrighting - a workshop | Paddy Gillard-Bentley | 4:10 | 1 |
| Pouch Making for Kids | Janet Logan | 2:00 | 3 |
| Practical Flax | Anne Cox | 1:00 | 4 |
| Practical Trebuchet | Jerry Penner | 3:10 | 2 |
| Presenting the Past - Approaches to Re-creating History | Darrell Markewitz, Catherine Ollerhead DeSantis | 11:00 | 11 |
| Rebated Steel Combat Demonstration | Mark Patchett | 11:00 | 4 |
| Reckoning, a first lesson | Cary Timar | 5:10 | 2 |
| Recreating Jewelry | Norah Kerr | 2:00 | 2 |
| Resource Depletion and Surviving the End of Empires | David Porreca, Ph.D. | 9:30 | 18 |
| Sengoku Jidai (Age of warring states) | Brendan Smith | 5:10 | 2 |
| Sharpening Tools Workshop | J Caz Bentley | 12:00 | 5 |
| Silverpoint Drawing | J Caz Bentley | 4:10 | 4 |
| Sound and Fury, signifying... ? | Tim Jennings | 5:10 | 1 |
| Stripes and Diamonds in Sprang | Judy McKay | 1:00 | 1 |
| Tablet Weaving - Advanced | Rob Schweitzer | 5:10 | 1 |
| Tablet Weaving for Beginners | Rob Schweitzer | 11:00 | 2 |
| The History of the Rom (Gypsies) | Karina Bates | 4:10 | 1 |
| Tools, Technique and Ritual of the Early Medieval Hunt - An Introduction to Gaston Pheobus' Le Livre de la Chasse (The Book of the Hunt) | Chris Kerr | 2:00 | 2 |
| Ukrainian Costumes from 1000-1600 | David Blanchard | 2:00 | 2 |
| Ukrainian Names and Heraldy | David Blanchard | 4:10 | 0 |
| Venetian Martedi Grasso masks-history and construction | Kathy Page | 2:00 | 3 |
| Viking Ship Building (for Dummies) | Dave Cox | 2:00 | 12 |
| Virtues and Vices in Medieval Society | Susan Carroll-Clark, Ph.D. | 4:10 | 12 |
| Warp-Weighted Loom - questions and theories | CANCELLED | 11:00 | 0 |
| Weaving on a Warp Weighted Loom - hands-on introduction | Jo Duke, Karen Peterson | 12:00 | 4 |
| Witches, Witch Hunts, and WitchTrials, in period and beyond | Stephanie E. Nyhof-Demoor | 5:10 | 4 |
Summary of ?? Feedback Forms
(spelling and grammar are that of the participants, editorial notes in [these brackets]
What Class did you like the most and why?
dance [ed. Dance of Love and War] one on one, great fun
Mongol Invasion - interesting topic
Arthurian Legends! so funny and interesting
Dancing (English Folk), Chrytography, Aurth [ed. Arthurian Legend?]
Building Viking Longships. It was the only class I attended.
Glass Bead making - comprehensive, hands on - fascinating!
Carving - got into it right away
Viking wire knitting. Learned a new craft, pace was good and instructor was hands on.
Dirt to Iron. The Passion of the Speaker.
Darrell's Panel. (for obvious reasons)
Dyers round table
glass bead making. very fun and interactive.
Iron info session
Glass Bead Making.
Box Building - 'cuz I built a box! :)
Box Making - made a box
The one that fed me
Dyers Round Table - good to share, but too short or not structured
Carving - because I enjoyed learning how to carve
Norse wire knitting, came out with an item and skill
Dancing [ed. Old English Country Dancing] - was fun, interactive
Kumihimo, was pleased with what I created
Costuming - both
Naalbinding
Pewter Casting, Herbal Practicum, Europeans in Japan - great teachers!
Design Elements. Caz took things that I should have seen as obvious & broke it down so the analysis made sense
2 favourites - panel discussion on interpretation - terrific topic, would have liked it to be longer
- Boat Building - well researched, nice AV
Sound and Fury - interaction with the presenter & Herbal, History of the Rom - well-concissed lecture & information
Norse wire knitting - learned a new skill by the end of the class
Shoe making - informative and hands on
Arthurian Legends - the teacher was very excited and informative
Anything hands on! Tablet weaving, Kumihimo (Japanese cord making)
Embroidery, because it was very fun, and I would want to do it again.
Sheep, Irish Dress, Presenting the Past
Flax, practical
Anglo Saxon cooking
Norse wire knitting - very fun
Wire weaving, only one I took
Historical sheep. covered a wide variety of sheep. good researched information - class could have been 2 hours
Arthurian Legends, lively speaker
Dirt Into Iron. I took the previous class, and found it's follow up to be satisfying
Sword training, Herbology - Both were very interesting
Chain mail, it was really good to have hands on stuff
Chain mail; because it was great to be shown what and how to do it. Good learning experience and makes it able to continue doing it.
The sword training classes were fun as well as the herb class to participate, learn and fun
Witchcraft - helps my wife did it, but a nice summary & perspective
Wire weaving - great instructer, & topic I had been wanting to learn
I enjoyed the class on presenting the past. More of a round table discussion would have been nice 'though.
N/A only took one
Sylard's [ed. Darrell Markewitz] "Dirt to Iron" knowledge and well-prepared
I thought all the classes went well, but I could have used another hour on the sharpening session with the idea of 'bring what you need to sharpen'
Historic Sheep

What Class did you like the least and why?
Philosophies of re-enactment - the instructor was overtime and spoke about things she didn't know about
wasn't one
Virtues and Vices - not what I expected
Virtues and Vices - very repetitive
didn't see any others
Recreating Jewellery - unfortunately the instructor wasn't very organized, not note, no class really compiled, no photos or samples
Weaving [ed. on the warp-weighted loom] - too short, didn't have a chance for hands-on
I liked them all. Teachers knew their material and were able to answer questions.
None. all very well done.
Keynote. Tesis [sp] was insulting. Presenter was ignorant of topic.
Norse King Saga - too pedantic
Norse King Saga - I was hoping it was more story-telling then tangents of facts.
None. [2]
Mine. I have a tendancy to be hard on myself.
Too many classes of interest clashing @ same time
Kremlin of Moscow (mine) because no one showed up.
Mine. I had to work.
Courtesans of Renaissance Italy [ed.note: to be fair, the instructor had last-minute technical problems]

Needed more visual aids, teacher unresponsive to my request to see pictures & seemed taken aback when I took a book to peruse
none. but due to technical difficulty, the Courtesan class presentation was not complete
boring speaker style
unorganized and boring

Naalbinding History - not really my thing, but still interesting
n/a all super
all that I took were wonderful
None. because they were all fun
Cup making [ed. Hardened Hides?] - not enough time, would have liked time to work on actual project
None, as I only took 2 classes this year
The lecture classes were interesting but approached in a dull manner
The classes scheduled at the same time as mine that I wanted to go to. :)
I liked them all. :)
Reconstructing Jewelry - no prep, no adjenda, assumed you knew a lot already
Keynote. Speaker knows Classics, but spoke about 21st century Economics and Environment, about which he was ignorant, and which is not only not our period, it isn't even history
Viking ship building [ed.from the teacher of it]
What other classes would you like to see?
Music, more bardic classes
Anything!
Keep offering a broad mix of hands on and lecture format
? [ed.2]
More technical stuff... like the Oseberg class, the sheep class
spinning!
more classes where a craft is created
Bowmaking
Viking Music
More hands-on! [ed. 2]
any of them
something on heraldry
Illumination, making SCA armour. inkle weaving
Herbalism
glove-making, cheese-making [ed.there was a class and no one attended!],and many more
food - choices, feasting (how to plan)
mead-making
french poetic styles
experimental archaeology, agriculture in the Middle Ages
practicum classes overlapped - would like to see them offered both morning and afternoon, most of the classes conflicted
classes on sword-making, archery lessons, perfume-making, herbal remedies
I'd be interested in a full or half day class on herbalism, pewter, perfume-making, swords and combat, weaving and pottery (flax/clothing), bards and entertainment (courtesans), etc.
painting, pigments
japanese dying techniques
anything
herbalism
Fiber Related classes in time slots that don't overlap as much as this year
advanced calligraphy
more late period stuff. stuff on material culture.
dunno
philosophy
viking underwear
How did you hear about us?
SCA [14]
from a member/friend
friends [7]
I belong!
the Tidings, a mailing
I'm in the SCA
I have attended before!
been to quite a few
Uh...
Ealdormere Calendar of events website [2]
Duh
Neil
Guild day - Ponty Saeth, in Milton?
been teacher before
SCA meeting (Stratford) [2]
chance look in the newspaper under events
Ragnarr emailed me
Mom [2]
Ben Dunfirth
don't remember
my Mom heard from a friend somehow, don't know how the friend heard
my Mom heard about it and told me
my 3rd year
I've been doing this a lot of years
Ragnarr's annual pestering
from Ragnarr
here last year, and the year before, and before, and....
Other Comments
Great Time
See ya next year!
Great lunch service, as usual!
Bring back garb for teachers, keynote lecturer should speak in de'r own field
very cool day, will be back next year
too many classes that I wanted to attment
Yay!!
Go for 2 days
had lots of fun
Loved the whole day!!!
There's so much to see! with such a huge amount of topics, inevitably I want to attend more then possible in one day! A testament to the enthusiasm of organizers & instructors, but it's a wrench to pick & choose. an enjoyable day.
This needs to be a weekend retreat or 2 day event. Poorly advertised, should have a write-up in the paper, interview, list of classes, etc., 1 week in advance. Free advertising on Rogers, etc.
Great plethora. But all teachers should have handouts on the subject matter. In this way, if I can't attend the class - I can at least get some notes / information.
Also, I wanted to attend the "Hunting Rituals" session but I'm afraid of dogs. Great for realism 'though!!!
Hugs & Kisses! See ya next year!
Poor scheduling, beginner vs. advanced.
Would like to see Practical handouts / class notes for more classes.
need more time to get from class to class
keynote, though interesting was rather off-topic for middle ages and only tangentally re-enactment
If you are looking for a keynote speaker, try ... [ed.details deleted for privacy, but recommendations welcome]
I like Pie. Thanks for organizing this, it's a favourite. cheers!