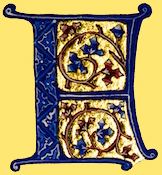 Forward Into the Past 16
Date
April 1, 2006
Place
Scholar's Hall
Adult Pre-Reg Price
$3.00 / class-hour
$15.00 whole day
Child Pre-Reg Price
$2.00 / class-hour
$10.00 whole day
Adult Day-Reg Price
$5.00 / class-hour
$20.00 whole day
Child Day-Reg Price
$3.00 / class-hour
$15.00 whole day
Site Cost
$ 250.00
Speakers Cost
$ 556.10
Advertising Cost
$ 0.00
Other Costs
$ 0.00
Profit
($41.10)
Interesting Stats
Class Statistics
Comments from Attendees
Interesting Stats

Speakers
42
Session Hours
77
Repeat hours
0 (0%)
Unique Hours
77
Canceled Hours
0
Approx Attendance
58
Number of hours attended / 7
47.86
Adult hours attended
302
Child hours attended
33
Average attendance per session-hour
4.35
Most popular non-keynote session
Naalbinding - a workshop for Beginners (16)
Groups Participating
SCA
DARC

| | | | |
| --- | --- | --- | --- |
| Class (Full List) | Speaker (Full List) | Time | Attendence |
| 12th century Clothing Styles | Elise Kingston | 4:20 | 8 |
| 12th century Dress Accessories | Elise Kingston | 5:20 | 1 |
| 12th century Hair Styles | Elise Kingston | 2:10 | 7 |
| Archery Equipment for Beginners | Michael Kleinknecht | 3:20 | 10 |
| Black Death | Gary Van Lingen | 3:20 | 9 |
| Box Building | Nicholas West | 11:00 | 2 |
| Building a Viking Ship Model | Gary Snyder | 4:20 | 10 |
| Carving | J Caz Bentley | 1:10 | 5 |
| Chainmail - Second Steps | Jerry Penner | 4:20 | 5 |
| Chainmail for Beginners | Jerry Penner | 2:10 | 6 |
| Children's Interactive Activities | Christine Olliffe, Tina Gaston | 9:30 | 2 |
| Cryptography | Steven Strang | 5:20 | 2 |
| Early Period Beaded Necklaces | Jean Ross | 3:20 | 8 |
| Egg Tempera Painting | J Caz Bentley | 11:00 | 4 |
| Europeans in Japan | Brendan Smith | 3:20 | 2 |
| Finger Braiding | Karina Bates | 2:10 | 7 |
| Flint and Steel Fire Striking | Mark Patchett | 12:00 | 12 |
| French Beaded Flowers | Jackie Wyatt | 1:10 | 6 |
| Games | Jim McColm | 4:20 | 6 |
| Goldwork Embrodiery | Kathy Page | 1:10 | 2 |
| Handsewing: period seams and seam finishes | Nina Bates | 5:20 | 13 |
| Herbal Workshop | Paddy Gillard-Bentley | 2:10 | 2 |
| How to Organize your Research | Joanne Blumetti | 4:20 | 0 |
| Intermediate Calligraphy | Tamara Manning | 4:20 | 1 |
| Introduction to the Cut-and-Thrust Swordplay of the 15th and 16th Centuries | David Stamper | 3:20 | 1 |
| Introduction to the SCA | Grace Carr | 1:10 | 13 |
| Iron Monks and Steel Lords: Pursuing the Medieval Origins of the Industrial Revolution in Rural Shropshire | Ronald A. Ross, Ph.D. | 9:30 | 28 |
| Iron Smelting - a Practical Guide | Darrell Markewitz | 5:20 | 9 |
| Japanese Food History | Brendan Smith | 11:00 | 1 |
| Japanese History from 1543-1605 | Brendan Smith | 5:20 | 0 |
| Japanese History from 794-1543 | Brendan Smith | 4:20 | 1 |
| Knightly Virtues | Susan Carroll-Clark, Ph.D. | 11:00 | 6 |
| Knights Templar, who were they? | Nicholas West | 3:20 | 5 |
| Kumihimo - The Art of Japanese Cordmaking | Melanie Robbins | 11:00 | 0 |
| Library Studies | Judy McKay | 2:10 | 1 |
| Literacy in Western Europe | Ann Graham | 4:20 | 1 |
| Making Norse Instruments | Richard Schweitzer | 12:00 | 4 |
| Medieval Experience of Leprosy | Gary Van Lingen | 4:20 | 5 |
| Mongol Invasions | Brendan Smith | 1:10 | 5 |
| Naalbinding - a workshop for Beginners | Kim McAuley | 4:20 | 16 |
| Naalbinding - a workshop for the More Experienced | Kim McAuley | 5:20 | 3 |
| Naalbinding in History | Kim McAuley | 12:00 | 9 |
| Natural Dyes in Medieval History, a Workshop | Karen Peterson, Vandy Simpson, Jo Duke, Nina Bates, Sarah Hughes | 1:10 | 9 |
| Ninja and Warrior Monks | Brendan Smith | 2:10 | 4 |
| Pastimes of the Vikings | Neil Peterson | 3:20 | 4 |
| Pirates of the Elizabethan Era | David Stamper | 5:20 | 7 |
| Plants and Stones | Paddy Gillard-Bentley | 11:00 | 5 |
| Playing with Kennings | Richard Schweitzer | 2:10 | 4 |
| Political Uses of Medieval History | Gary Van Lingen | 5:20 | 2 |
| Portraits and Clothing Design | Catherine Ollerhead DeSantis | 12:00 | 5 |
| Practical Trebuchet | Jerry Penner | 12:00 | 0 |
| Renaissance Era Dance | David Learmonth | 4:20 | 4 |
| Shetland Sheep | Alfredo De Santis, Catherine Ollerhead DeSantis | 3:20 | 5 |
| Spinning with Flax - Advanced Drop Spinning | Sarah Hughes | 11:00 | 6 |
| Sprang | Judy McKay | 12:00 | 4 |
| Survey of Norse Bead Making | Neil Peterson | 12:00 | 1 |
| Tablet Weaving for Beginners | Laura Stein | 11:00 | 3 |
| Textiles 101: Colour and Pattern in Dark Age and Medieval Fabrics | Jo Duke | 11:00 | 9 |
| The Art of Displaying your Work | Joanne Blumetti | 5:20 | 0 |
| Ukrainian Clothing from 1400-1600 | David Blanchard | 4:20 | 1 |
| Ukrainian Names and Heraldy | David Blanchard | 2:10 | 1 |
| Wood Working | Scott Thorburn | 2:10 | 2 |
Summary of 69 Feedback Forms
spelling and grammar are that of the participants, editorial notes in [these brackets]
What Class did you like the most and why?
Natural Dyes - loads of info, perspectives & good round table discussion
Dye Class - very interactive, exciting, some unexpected results (helped instruct)
Dye Class - it was very fun & informative, even if I was a teacher
Natural Dyes - fun to play and be messy
Natural Dyes - better organized this year with precise plan on what to discuss, not for beginners - should have said so. I'm not a beginner but someone was and was very lost. Could have a beginner class for a basic bath and then this class. Enjoyed it very much.
Herbolgy - hands on
Games
Games, I like games
Games - hands-on
12th century hairstyles - I have no hats
12th century clothing - Elise
12th century Garb
12th century clothing styles - class very informative, able to maintain topic even after going "on a tangent" - learn lots
Shetland Sheep - something new and I learned a lot
Shetland Sheep - hands on round table, photos
Egg Tempura Painting - learned a lot, hands on
Egg Tempura
Naalbinding - I wanted to do it
Naalbinding
Naalbinding - I always try to learn something real each year & that's what happened
Black Death - reappraisal of available information
Black Death
Fire - just fun
Flint and Steel Fire Making - I've always been a fire bug
Flint and Steel Fire Starting
Flint because I got to try to make fire
Iron Smelting or Fire Starting :)
Smelting - very informative
Iron Smelt
Iron Smelting. just a great presenter!
Darrell's smelting class. Most informative.
Iron Ore. Fire
No one class stand out above rest for me
Lepracy - talk was very organized and presented with energy
Pastimes of the Vikings - good questions to find answers and start a fight
Pastimes of the Vikings - "and then they fought"
Tablet Weaving - teacher very polite, explained things well!
Tablet Weaving - I could do it! Lots of postive feedback
Pirates
Pirates and Side Sword - Liked both equally, I taught them
I liked all my classes equally
Finger braiding. Had time to learn without being rushed. It was interesting class and good number of people
Finger braiding because it was a new thing and it was fun
Black Death, Medieval Experience of Leprosy, Political Uses of History - Mine, all 3 of them
On limited observation, Gary's Black Death
Black Death - interesting reappraisel of traditional subject with new basic science
Handsewing - I could do it! Lots of positive feedback
Handsewing - learned a stitch & have descriptions to practice other stitches
Handstitching - well, aside from my own [class] :)
Kumohimo
Herbology - It was very interactive and informative
Herb class - the instructor and interactive
Classes on Japan, teacher was quick and knowledgeable
Textiles 101
All - Playing with Kennings, Early Beaded Necklaces, Model Viking Ship, 12th Dress Accessories - the knowledge of the teachers & the great discussions
Fire-Starting and Handsewing - because they were hands-on
Crytography - learned many things that I didn't know
All that I took - very informative & fun
Sprang - good one on one, really wanted to learn
Intermediate Calligraphy - ended up being a 1 on 1. It was great instruction, lots of conversation, lots of tips
Box Bulding - hands on, instructive
Chainmail - because I got to make stuff
Chainmail - lots of interaction and fun working with the chainmail
Intro to Rapier / Intro to SCA - interesting and useful
Keynote - very good, well presented, intelligent, knowledgable speaker, chose topic and examples well (for audience)
Keynote - so much good info, so short a time, fascinating
Keynote speaker
I didn't attend any [other] classes
I really enjoyed them all, especially the hands on classes like the period seams & seam finishes, dance
All were very informative
What Class did you like the least and why?
Shetland Sheep - while interesting (no class was bad), there wasn't much info
Archery - not enough time
none
NA
N/A
n/a - only took one
None - all excellent
Beaded Necklaces - out of date
Norse necklaces - it was informative and interesting class but the time alloted was too short
no one class stands out above the rest for me
None
enjoyed all took (4)
Pirates
liked both equally - I taught them
None - all wonderful!
None
They were all marvellous - Sarah's pee stinks 'tho [Natural Dyes - woad dye bath]
Survey of Norse beadmaking - lack of audience participation
none
Naalbinding
Naalbinding - beginners - too short!
Naalbinding - third attempt to learn, third different teacher - just didn't get it. It's just me.
Naalbinding Beginner - teaching was great but too many students
Beginner Naalbinding - not clear
None
classes that weren't about Japan. Not about Japan
I liked them all. I liked that they were small in number
None
None - they were all 4 excellent
Portraits and clothing design - not because the teacher was poor. More because it was not what I was hoping for
Sprang - wrong description was provided on the net, it ended up being the same class I took last year
Sprang - because it was hard and boring
Nothing I attended was disappointing
Our own [Natural Dyes Class] needs more structure - getting better but further to go
9:30am Children's - not enough children, not interactive enough
Knightly Virtue - no interaction
N/A
All classes I went to were fine. The only classes I didn't like were classes I couldn't go those conflicted
Egg Tempera - Nothing to do with the instructor - technique is a new brand of tedium
Medieval Textiles - because we ran out of time and I didn't get to look at the examples
n/a
n/a
Political Uses of Medieval History - speaker and audience getting tired
n/a
Intro to the SCA - tell her not to say 'um' so much
Knights Templar - didn't clearly distinquish fact from conjecture
my own I taught
Archery for Beginners - too much talking and no interaction
What other classes would you like to see?
Excellent selection this year. It was a tough choice
Bellydance (Middle East Dance)
Sword fighting
Heraldry
Wire Knitting
more art/painting
sand casting
Norse woman's garb
Tablet Weaving? More cooking classes, other period clothing/accesory classes
Healing Herbs - strictly Herbs - growing, harvesting, preparation methods, etc.
Wider variety of subjects - say cooperage or animal husbandry or something really out there. A topic which would surprise me to see :)
Medieval Medicine
Evolution of Language
Castle Life - what people did as jobs in them
Blacksmithing
Seize Weapons
16th century land warfare
cooking or cooking related
More dance?
Intro to DARC
Cooking
... not sure
More for kids
period music, tents? period camping gear
Beginner Illumination
Greece?
Women fighters (heavy combat), activities for kids and teens
More on embrodiery in different periods (I know, I need to bug my apprentices)
Fashion from later period
Costuming of different eras
Warp weighted loom and other weaving classes
Cultural classes. Clothing specific to countries/ periods
More youth classes (not kids - ages 8 &up), adult beginner classes in smaller numbers (4 kids max) works well
More handsewn & instructive woodworking, metal working, leather working, stuff
ask me later, in the fall
more flint and steel
Beginner's Calligraphy (since I taught the intermediate, I can fix this! I can also make a class of lower cost)
more workshops, more dance, more doubled classes
Advanced Calligraphy classes, more longer workshops
Lace making - bobbin, filet punto in ana
Archery
lots of hands-on classes
more hands-on glass
Pole-lathe wood turning
The Apocalypse - war, famine, pestilence, death
no idea -sorry, smelt demo?
More Illumination
Japan cooking, Ninja histories
How did you hear about us?
website and at SCA events
SCA
my Mom
Tidings, website
SCA - teacher
SCA member came last year
SCA
SCA
wife teaches classes
Neil contacted me, SCA
previous years
Ragnarr
SCA
known for years
Neil
SCA members
monthly letter
familiar from previous events
Duh!
member
through the SCA, former member
years ago
friends and Ealdormere calendar
SCA
We come every year
Friends
SCA
I teach
SCA calendar
Mom and Dad
through a friend
SCA
Parent
Google!
A friend, the internet
SCA
Funny Man!
Friend
Friend who is a member of the SCA
Friends
Yada Yada
You emailed me as always
My mom and Christine
SCA member
I wonder...
Ragnar was chatting up a potential teacher
Loren Becker (aka Johan Bierhoff) introduced me to the SCA is how I found myself here
Mistress Anne le Gris!
Well, seventeen years ago...
I come every year :) and teach
Because you told me:)
From the local canton
Friend at work
Co-worker
I had asked to be contacted, had taught the year before
organizer chatted up my wife (8 times!)
Friends
Ya kidding
Uncle Sylard
previous years
been here too many years
various SCA sources
a friend

Other Comments
box building should be downstairs
set up part of the cafeteria for kids and parents to hang out, move some tables to make a bit more floor space
There are a few SCA families bringing their kids and having the parents share class times. I think these should also be able to share a day of classes, or have a maximum class fee between them.
flax [spinning] was also excellent, as was hand sewing. Naalbinding was a bit overcrowded for a hands-on class
last class for the day should be around 4pm. Day too long for most people
I couldn't do too many subjects because they were 2 part classes
way too many conflicts between my classes and ones that I wanted to take and many classes at the same time, eg. 12th century clothing, ukranian clothing, intermediate callig
use ground floor rooms for accessibility
better use of room space / time
don't need to use classrooms for lunch
Loved everything today! Thanks as always.
Too many 2 hour classes that went into the first hour of other classes that I wanted
It was fun!
Thank you
fun as always, thanks for the venue for teaching
Neil, I am changing my email address. I will send you a new one.
I hate filling these out. NoNoNo, they're a cult.
Great day. expensive food (but tasty)
it was a good day
I had an excellent day
the menu was interesting
Wow! Amazing teachers and subjects
Utsi actually opened the canteen at 11am but the schedule said Noon.
I do like to have a break between workshops particularily if I have to move rooms.
12:00 Portraits as good. could have been more applied (how to look at pictures, not just 16th century)
3:20pm Necklaces - good, less time on strings would have left more time for how to arrange the stuff.
12th century clothing was cool, I wish I'd been at all of it
I like the interactive stuff. I don't like non-interactive stuff
I enjoyed the oppurtunity
Less reading from books - it's boring. At least visual aids.
put Paddy on the first floor
naked men to help carry stuff
some classes (eg. making norse instruments) could have been 2 hours instead
The keynote was quite good this year
Keynote great. accoustics in Gym bad.
Great event
Excellent keynote - try Textiles next year?
close the event 5:20pm TMI - my brain is fried
Okay, no more 4:20pm, next time 2:30pm