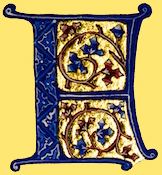 Forward Into the Past 17
Date
April 21, 2007
Place
Scholar's Hall
Adult Pre-Reg Price
$3.00 / class-hour
$15.00 whole day
Child Pre-Reg Price
$2.00 / class-hour
$10.00 whole day
Adult Day-Reg Price
$3.00 / class-hour
$15.00 whole day
Child Day-Reg Price
$2.00 / class-hour
$10.00 whole day
Site Cost
$ 375.00
Speakers Cost
$ 388.50
Advertising Cost
$ 0.00
Other Costs
$ 0.00
Profit
($86.50)
Interesting Stats
Class Statistics
Comments from Attendees
Interesting Stats

Speakers
37
Session Hours
61
Repeat hours
0 (0%)
Unique Hours
61
Canceled Hours
4
Approx Attendance
59
Number of hours attended / 7
46.86
Adult hours attended
288
Child hours attended
40
Average attendance per session-hour
5.75
Most popular non-keynote session
Musical Instruments in Medieval Times (28)
| | | | |
| --- | --- | --- | --- |
| Class (Full List) | Speaker (Full List) | Time | Attendence |
| "What Goes on Under a Sicilian Woman's Dress?" The Sixteenth Century "Trousseau of a Sicilian Bride" Collection at the Metropolitan Museum of New York, Costume Institute | Kathy Page | 4:10 | 3 |
| Between a Swamp and a Wet Place: The Frisians 700 BC to 900 AD | Gary Van Lingen | 12:00 | 9 |
| Black Death: A Tale of Two Interpretations | Gary Van Lingen | 2:00 | 2 |
| Bodice fitting 101 | Catherine Ollerhead DeSantis, Adrienne Dandy | 12:00 | 3 |
| Brief History of Pottery | Karina Bates | 5:10 | 4 |
| Building a Viking Ship Model | Gary Snyder | 11:00 | 8 |
| Carders and Combs and Fibres, Oh My! | Nina Bates, Sarah Hughes | 11:00 | 5 |
| Chainmail - Second Steps | Jerry Penner | 4:10 | 3 |
| Chainmail for Beginners | Jerry Penner | 12:00 | 11 |
| Dance Music | Melanie Burrett | 1:00 | 6 |
| Dances from Tudor England | Richard Schweitzer, Sarah Scroggie | 11:00 | 7 |
| Dem Bones, Dem Bones, Dem Dry Bones | Dean Knight, Ph.D. | 9:30 | 34 |
| Ealdormere War College: In Armour Session | Ealdormere War College | 12:00 | 14 |
| Ealdormere War College: Small group Strategy & Tactics | Ealdormere War College | 4:10 | 6 |
| Flint and Steel Fire Striking | Mark Patchett | 11:00 | 6 |
| Greenland and London Hose | Jo Duke | 12:00 | 3 |
| Herbal Workshop | Paddy Gillard-Bentley | 1:00 | 5 |
| How do I find out about.... ? | Ronald A. Ross, Ph.D. | 11:00 | 3 |
| How to make beaded snoods with nalbinding | Andrea Collis | 5:10 | 4 |
| Introduction to Book Binding | Melanie Robbins | 3:10 | 8 |
| Introduction to Glass Bead Making | Jean Ross | 11:00 | 6 |
| Introduction to Latin | Susan Carroll-Clark, Ph.D. | 1:00 | 5 |
| Introduction to the SCA | Grace Carr | 2:00 | 3 |
| Introductory Pewter | Richard Schweitzer | 1:00 | 18 |
| Let's talk about Vikings | Darrell Markewitz | 5:10 | 7 |
| Lucet Braiding | Tina Gaston | 2:00 | 2 |
| Material Culture in the Late Period Home | Stephanie E. Nyhof-Demoor | 1:00 | 4 |
| Musical Instruments in Medieval Times | Jim Arnold | 2:00 | 28 |
| Nalbinding | Christine Olliffe | 4:10 | 7 |
| Norse Sagas for Adults | Richard Schweitzer | 3:10 | 7 |
| Old Norse Poetry Basics - Advanced | V.M. Roberts | 4:10 | 0 |
| Plants and Stones | Paddy Gillard-Bentley | 3:10 | 13 |
| Poetry Open Forum | Danute Dorion | 11:00 | 0 |
| Portraits and Clothing Design | Catherine Ollerhead DeSantis | 11:00 | 4 |
| Renaissance Era Dance | David Learmonth | 4:10 | 10 |
| Romanesque Garment Construction - Practicum | Elise Kingston | 3:10 | 4 |
| Scholasticism & the Rise of Science in the Middle Ages | Elise Kingston | 11:00 | 7 |
| SilverPoint Drawing | J Caz Bentley | 1:00 | 4 |
| So you want to buy a Sword... | Darrell Markewitz | 2:00 | 4 |
| Stained Glass | J Caz Bentley | 3:10 | 6 |
| Tablet Weaving - Advanced | Rob Schweitzer | 5:10 | 4 |
| Tablet Weaving for Beginners | Rob Schweitzer | 12:00 | 13 |
| Take this bodice and... | Adrienne Dandy | 1:00 | 3 |
| The First Abolition of Slavery: Queen Bathildis & the Manumission Movement | Elise Kingston | 1:00 | 2 |
| Veistu hvé fáa skal? Viking age colour aesthetics - Intermediate | V.M. Roberts | 2:00 | 4 |
| Viking Era Pastimes | Neil Peterson | 3:10 | 6 |
| Warp-Weighted Loom - Discussion | Karen Peterson | 3:10 | 3 |
| When Humans Met the Sea: The Historical Geography of Land Reclamation in the Netherlands, 300 BC to 1700 AD | Gary Van Lingen | 4:10 | 7 |
| Who were the Samurai? | Brendan Smith | 11:00 | 1 |
| Writing Period Music | Richard Schweitzer | 5:10 | 9 |
Summary of 37 Feedback Forms
Spelling and grammar are that of the participants, editorial notes are in [these brackets]
What Class did you like the most and why?
Cenedl's first class [ Scholasticism & the Rise of Science in the Middle Ages]
Tablet Weaving, very hands on and easy
Glass beads and Pewter - hands on, more active
Tablet Weaving and Dance - I like the interaction
Renaissance Dancing - great fun
Also the Chainmail - rapid progress for newbies
Glass Bead Making, Pewter, Romanesque Garment, Beaded Snoods - really good, actually got to make stuff
Tablet Weaving Advanced
Writing Period Music - hands on, enthusiasm, fun
Chain Maille - artistic and my wife will like it!
"How do I find out about?" - very in depth and interesting, we could have used 2 hours + 'though
All of them very interesting and informative
All of the teachers were very helpful and encouraging - not to mention knowledgable
Keynote Speech - informational
Bead Making - only class I took this year
Tablet Weaving, Lucet Braiding and Nalbinding - because they were neat!
Pewter and Dance equally
Stained Glass - connected practical modern applications to medieval origins and use
Fiber Class - Sarah Hughes (the teacher) gave me a private lesson in the hallway when I missed the class!
"How do I find out about?" - because it's my topic!
I liked the ones I liked equally
Chainmail
Glass Bead - we got to try it
Glass Bead making. It was fun
Pottery - very informative
Norse Sagas for Adults was the most entertaining
Chainmail - learned two more styles
Bookbinding - because I like books
"How to buy a sword" - clear, ?
Ragnarr's class [Viking Pasttimes] and Pewter
"Carders, Combs and Fibers, Oh My!" - energetic teachers, hand outs and at the end of class so they didn't distract - samples! Make it a 2 hour class
Kenedal's first class - it was very engaging!
Tablet Weaving - engaging and fun teacher
Black Death - informative and in depth, not dumbed down
Tablet Weaving, Beginners - Finally I got to attend!
Renaissance Dance - fun and active
Warp Weighted Loom - informative
Fibres, Combs, Carders - fun
Nina and Sarah's Class [ "Carders, Combs and Fibers, Oh My!"] - very good
WWL - relaxed discussion
Garb from Portraits - it was the only one I attended
Scholastism etc (Elise) - very animated, lots of new info, well (enough) structured
What Class did you like the least and why?
History of Pottery - factual problems ????
Stained Glass - not as hands on, takes a lot of experience to do
Plants and Stones - not very realistic or historic
Silverpoint - too much preparation and too little achievement at the end
Musical Instruements in Medieval Times - too elementary, for kids and not adults
Herbal Workshop - don't like stones and astrology
Intro to Latin - too picayune, not enough construction
Pewter - couldn't finish class
Stones and Plants - very interesting but it mainly ended up on New Age topics (not a bad thing, but I was hoping for medieval)
Pewter - not enough time
Bookbinding, because I already knew what was taught and was hoping to learn more
The weaving [Tablet-weaving], but just because the teacher was tired.
Musical Instruements - likely because I was expecting something more then what I got. Also some of his research needs tuning (haha) and updated. Some of his info is wrong and some I'd need to check but is debatable
The ones mum made me sit still thru
Latin - I liked it, just a lot to absorb
Medieval Instruments because I didn't know it was aimed at children
Plants and Stones - I found the majority of the information irrelevant
Plants and Stones - It was dumb
Greenlandic Hose - lecture somewhat vague but handout looked good
I was happy with all the classes I took this year
I liked them all!
WWL - mine :( because I wasn't as prepared as I wanted to be
London/Greenlandic Hose - vague, disjointed, no info
Were there any problems or ??? with any classes? What?
Musical Instruments in Medieval.... not enough music, speaker should show both instrument and tuneful sound, even if only for 10 -20 seconds
What other classes would you like to see?
Costuming, beadmaking, everything
Fencing
Calligraphy, heraldy
Cooking classes, more classes for making things, anything actually
Medicinal Plants
More music
Leatherworking
I don't know if it's possible, but I'd love a hands on cooking class
Calligraphy, Illumination
More for Kids
More!
More practical garb classes, ie. when students bring fabrics and can leave with something ready to sew (and instructions)
Ship
How to use a drop spindle
Migrations of Eastern Peoples into Europe and their influences
Leatherworking
More on intellectual culture and scholarship
Calligraphy and Illumination
Thrown Weapons
Musical Instruements
Round table spinning related fiber talk
More of everything - disappointed by teacher turnout this year (number of classes available were down significantly)
Leatherworking
More textiles
More on fighting
Chainmail analysis and repair
How did you hear about us?
Friend
through an SCA member
through a friend
I went to the first FITP in 1990 or therabouts and then lost track of it
Come every year
I forget
Fight practice and then yahoo site
I have attended in past years
I was here last year
At our canton meeting (SCA)
member of SCA
long time SCA member
past member
Mum and Dad
SCA
I came last year (can't remember how I heard last year)
Bryan
In the SCA
friend
Neil
SCA
SCA
Mom and Dad
SCA
Ellen Bleaney
Ragnar
Married the Ragnarr
SCA
SCA
Ragnar
SCA
Haranged by Ragnarr
Other Comments
Very fun, informative, definetely want to come to another
Terrific as always!
Great! I'll be back
Good event, good lunch too
I learned so much. The only problem I had was that I couldn't take everything I wanted due to time and scheduling restrictions! Keep up the good work and see you next year!
Good day, thanks.
Great fun!
Good food
I really enjoyed this year - classes were very relaxed
Very fun and well organized! Thanks for a great day!
Was disappointed that Bone Carving was cancelled. Would definitely like to see it next year.
Toledo Underwear was good
"How do I find out about?" great new info
Veistu Live Fao Skal was not what I expected, would have prefered more clothing reference then beads