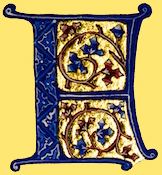 Forward Into the Past 19
Date
April 4, 2009
Place
Scholar's Hall
Adult Pre-Reg Price
$3.00 / class-hour
$15.00 whole day
Child Pre-Reg Price
$2.00 / class-hour
$10.00 whole day
Adult Day-Reg Price
$3.00 / class-hour
$15.00 whole day
Child Day-Reg Price
$2.00 / class-hour
$10.00 whole day
Site Cost
$ 375.00
Speakers Cost
$ 298.40
Advertising Cost
$ 0.00
Other Costs
$ 50.00
Profit
($132.40)
Interesting Stats
Class Statistics
Comments from Attendees
Interesting Stats

Speakers
42
Session Hours
70
Repeat hours
1 (1.43%)
Unique Hours
69
Canceled Hours
8
Approx Attendance
41
Number of hours attended / 7
44
Adult hours attended
306
Child hours attended
2
Average attendance per session-hour
4.97
Most popular non-keynote session
The Possibilities of Early Period Colour (11)
Groups Participating
SCA
DARC

| | | | |
| --- | --- | --- | --- |
| Class (Full List) | Speaker (Full List) | Time | Attendence |
| An Introduction to Lindisfarne Illumination | Eve Harris | 11:00 | 1 |
| Apprenticeship in the Artistic Professions | J Caz Bentley | 11:00 | 6 |
| Battle of Poitiers | Russ Sheldon | 12:00 | 5 |
| Beginner Embroidery | Jackie Wyatt | 4:10 | 2 |
| Bone Carving | CANCELLED | 11:00 | |
| Building a Viking Ship Model - A Boat for the Burning | Gary Snyder | 11:00 | 1 |
| Chainmail - Second Steps | Jerry Penner | 4:10 | 1 |
| Chainmail for Beginners | Jerry Penner | 12:00 | 2 |
| Christian catacombs of Rome | Lianne Maitland | 4:10 | 3 |
| Cryptographic Praise Poetry | CANCELLED | 11:00 | |
| Dances from Tudor England | Sarah Scroggie | 12:00 | 7 |
| Double Faced Tablet Weaving | Rob Schweitzer | 3:10 | 3 |
| European Dance - English Country Dances | David Learmonth | 4:10 | 3 |
| European Dance - Mimed Bransles | David Learmonth | 2:00 | 2 |
| European Influence on Japan | Brendan Smith | 5:10 | 1 |
| Exploring the Viking Age in Denmark | Darrell Markewitz | 12:00 | 8 |
| Farms to Forges | Ronald A. Ross, Ph.D. | 11:00 | 11 |
| Flint and Steel Fire Striking | Mark Patchett | 2:00 | 8 |
| Goodhearted Castles | CANCELLED | 2:00 | |
| Goodhearted Games | CANCELLED | 5:10 | |
| Hand Sewn stitches for seams, edges and hems | Valerie West | 2:00 | 1 |
| Harp 101 | CANCELLED | 1:00 | |
| History of Andalusia | Karina Bates | 12:00 | 5 |
| History of Japan | Brendan Smith | 4:10 | 1 |
| Intro to Drop Spinning | Bridget Jankowski | 3:10 | 4 |
| Intro to Fibre Prep for Spinning | Bridget Jankowski | 11:00 | 7 |
| Introduction to Black Hours Illumination | Linda Kalusik | 3:10 | 2 |
| Introduction to Calligraphy | Susan Carroll-Clark, Ph.D. | 1:00 | 7 |
| Introduction to Naalbinding | Mark Patchett | 5:10 | 9 |
| Irish Bardic Music and How the Welsh Somehow Managed to Keep It Alive | CANCELLED | 2:00 | |
| Keynote Lecture: Statim inuenire: the Manipulus florum in the 14th and 21st centuries | Chris Nighman, Ph.D. | 9:30 | 33 |
| Linen: flax seed to fibre | Wendy Maurice | 2:00 | 8 |
| Making Medieval Helms | Ken Cook | 1:00 | 3 |
| Meaningful Scratches | CANCELLED | 3:10 | |
| Pewter Casting for Beginners | Richard Schweitzer | 3:10 | 10 |
| Pewter Casting for Triflers and Sadmen | Richard Schweitzer | 2:00 | 3 |
| Popular Religion during the Middle Ages (c. 1100-1450) | Susan Carroll-Clark, Ph.D. | 5:10 | 10 |
| Pottery in Europe | Karina Bates | 3:10 | 4 |
| Reading Medieval Books - what is that word? | Helen Marshall | 5:10 | 5 |
| Samurai Cooking | Brendan Smith | 12:00 | 8 |
| Silver Point Drawing | J Caz Bentley | 12:00 | 7 |
| Simple Medieval Dice and Table Games | Jo Duke | 4:10 | 2 |
| Stories and Poetry of Medieval Japan | Brendan Smith | 3:10 | 3 |
| Tablet Weaving for Beginners | Rob Schweitzer | 12:00 | 4 |
| The Mary Rose - what we have learned so far | Russ Sheldon | 3:10 | 8 |
| The Possibilities of Early Period Colour | Nina Bates | 11:00 | 11 |
| Three Early Medieval Celebrities | Ronald A. Ross, Ph.D., Debbe Kerkoff, Natalie Kauntz, Kristel Schmidt | 1:00 | 7 |
| To build a Tent - Camping in the Viking Age | Darrell Markewitz, V.M. Roberts | 3:10 | 10 |
| Towards an Icelandic Smelt | Darrell Markewitz | 1:00 | 6 |
| Treasure Necklaces | Jean Ross | 1:00, 5:10 | 3,1 |
| Truth about the Tudors | Catherine Ollerhead DeSantis | 1:00 | 3 |
| Viking Era Bead Production | Neil Peterson, Sarah Backa | 2:00 | 6 |
| Viking North Atlantic Sites & Museums | Neil Peterson, Karen Peterson | 4:10 | 8 |
| Viking age clothing and textile production | V.M. Roberts | 5:10 | 9 |
| Vikings and the Inuit in Greenland | Ronald A. Ross, Ph.D., Anatoly Venovcev | 2:00 | 6 |
| Warfare in the Renaissance Part 1 | David Stamper | 2:00 | 7 |
| Warfare in the Renaissance Part 2 | David Stamper | 4:10 | 6 |
| Warrior Monks and Ninja of Japan | Brendan Smith | 2:00 | 2 |
| Wet Felting | Sarah Hughes | 2:00 | 9 |
| Who were the Samurai? | Brendan Smith | 11:00 | 6 |
Summary of 38 Feedback Forms
Spelling and grammar are that of the participants, editorial notes are in [these brackets]
What Class did you like the most and why?
Plants Dye, Beg Chain Mail, Pewter Casting 101, Treasure Necklaces - I liked most of them all - they were well taught & useful and some quite new to me
Drop Spindle Spinning. I learned a new technique and instructor (Bridget) was very good!
Spinning, I was good at it
Felt, Dancing: active, fun.
Bead Production
Unnr's she had pictures I hadn't seen before
Intro to Drop Spinning. I was finally able to do it!!
Fire Making & Palaeography!
Silverpoint - I enjoyed it because it was new to me and it was hands on
Warfare in the Renaissance - It was interesting
Card Weaving
All Great! But if I have to choose: History of Andalusia - excellent visuals
Silverpoint Drawing - a lot of fun. The Mary Rose - very informative, well presented
Viking Longship - just plain cool
Black Hours Illumination
Reading Medieval Books - uber cool. Pewter Casting - very useful
The Flint and Store - I'm a pyromaniac
Japanese Cooking
Pewter Casting - hands on, take home
Darrell on Denmark
Unnr's class on Viking dress. lots of info and interesting ideas
Silverpoint
Reading Medieval Books. practical
Illumination - great sense of accomplishment
Viking Beads, Sarah
I liked the Fibre Prep, Drop Spinning, and Flint & Steel Fire Striking equally. They were fun, interactive, and relaxed. It was also great to have something physical to take away from the fibre class.
Flint and Fire Striking, because I'm a pyro
Early Period Colour - teacher was well-prepared & articulate. very visual, very enjoyable
Felting - could have been longer
Wet Felting - hands on project
Samuri Cooking - because of the hands-on teaching and knowledge
Chainmail - can be used over again. Flint - useful under circumstances
Chainmail. I liked teaching it :)
Naga's storytelling b/c he's way cool
I liked my own class - it was the first year that I've taught that I actually felt relaxed about it.
If I had to choose, the samuri cooking (I like hands on classes a lot)
Samuri cooking - hands on, informative and applicable to daily life
Hand sewn stitches - I was the only student
What Class did you like the least and why?
Viking Textiles - the presenter yelled ahh before each sentence
Early Period Colour - it wasn't long enough
Possibilities of Colour - expected more. Viking Clothing - didn't get far enough
Double Faced Weave - wasn't very well organized
Linen: flax seed to fibre - Instructor was very nervous, could have brought stuff that was spun
None?
Keynote address - very hard to hear and very computer tech oriented
N/A
None - I enjoyed them all
The Possibilities of Early Period Colour - she was teaching it like everyone knew the information already. She had many friends in the class
Religion in the Middle Ages - very tired
none
none that I took :)
I dunno -- there was a real boring one this morning, but I don't remember what it's called
Tents - I could not get a word in edgewise!
History of Andalusia - superficial
I plead the 5th
Viking Age Clothing - not enough time to finish
Didn't take classes this year. overlapped with the class I was teaching.
I liked all of them! :)
Viking Textiles - too advanced for those of us without previous knowledge, would have liked to have been informed
Viking Textiles - teacher had difficulty getting her words out in coherent manner, and formed unsubstantiated conclusions
What other classes would you like to see?
Henin Making
Fabric dying, chain mail, bone carving
Silk Spinning, more classes including Middle Eastern
More classes for kids & make Evan teach & make Wil teach
Making millefore
My own next year
I enjoy variety. The mix you offer is always good
History of Fortification
Almost any that were offered
More on the history of the SCA itself
Scribal Layout
Research Methods
Me teaching!
Bone carving
more academic
I was truly heart broken that my harp class was cancelled
Surprise me
Blackwork embrodiery? Dye techniques & info for fibres other than wool
I enjoyed the practical cooking class, would like to see more and better esp. if we can figure out how to do them better.
I would like to think on that
More hands on projects
Smithing
How to make medieval ink
A hands-on bodice/cinch class
repeats of classes from other years are always great
How did you hear about us?
SCA friends
Newsletter from our spinners & weavers guild
Been before
Ragnarr
Been around way too long
Coming for years
Who remembers?
Been coming for years
Friend
email from our local weavers and spinners guild (Sudbury)
SCA
One of the presenters was a friend of mine. Another was my teacher.
from other SCAdians.
I'm a member of the SCA
Been here before
My daddy
My wife needed the ride
Neil haranged us (again)
I'm in this group
Family
at a meeting for Ramshaven
Sarah
I'm in the SCA
People told me
You're kidding, right?
Duh.
Been coming for a long time
Poster at WLU
Friends
Taught last year
email from Ragnarr
emailed about it (attended previously)
Poster @ WLU
Through the SCA
Other Comments
I would like to attend next year! Great
You need a new feedback form - ie. "What could have been better?"
Not doing a free lunch for teachers would be fine. But it was a surprise that there was no veggie food for lunch and I was forced to eat 3 chocolate tarts!
Remind me and I'll put an invite out to the mundane weavers guild again. We can talk about other marketing.
liked what he/she said about acoustics in the gym
Tell Gaerwen she can't teach a class in 1 hour (ditto Magnunnr) - suggest 1.5 - 2 hours
Are we doing anything special for XX?
A well organized day. Thank you for all of the hard work. Well done.
:)
Keynote too quiet - I should have sat closer
Religion class - more on the common person
My online registration didn't go through
As always, too much overlap
Liked the attendance this year. Good lunch!
Keynote should have a microphone in the gym
I had a very enjoyable time and plan on attending again!
Excellent job!
Very well organized!
Loved the lunch available - but more sweets!
School is too small - move to a bigger venue