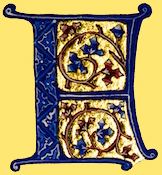 Forward Into the Past 20
| | |
| --- | --- |
| Date | March 27, 2010 |
| Place | Wilfrid Laurier University |
| Adult Pre-Reg Price | $15.00 whole day |
| Student/Senior Pre-Reg Price | $10.00 whole day |
| Child Pre-Reg Price | $5.00 whole day |
| Adult Day-Reg Price | $20.00 whole day |
| Student/Senior Day-Reg Price | $15.00 whole day |
| Child Day-Reg Price | $10.00 whole day |
| Site Cost | $ 0.00 |
| Speakers Cost | $ 0.00 |
| Advertising Cost | $ 0.00 |
| Other Costs | $ 520.39 |
| Profit | $1057.86 |
Interesting Stats
Class Statistics
Comments from Attendees
# - Session has attendance limits
$ - Session has a materials fee
| | | | |
| --- | --- | --- | --- |
| Class (Full List) | Speaker (Full List) | Time | Attendence |
| A Journey into Complete Darkness | Nicholas Cioran | 2:00 | 12 |
| An Iroquoian Longhouse reconstruction: Finding the Fact within the Fiction | Jeremie Landry | 4:00 | 6 |
| Bad Handwriting and Funny Names: The Coalbrookdale Papers | Ronald A. Ross, Ph.D., Terrence Saulnier, Josh Cadman | 10:30 | 9 |
| Bead Production in Scandinavia: converting archaeological evidence to a practical method | Neil Peterson | 11:30 | 4 |
| Beyond the Book of Kells: Ripping off Celtic Motifs | Eve Harris | 2:00 | 9 |
| Bone Carving | Steven Strang | 2:00 | 14 |
| Building a Viking Ship Model - A Boat for the Burning | Gary Snyder | 4:00 | 6 |
| Building the Coppergate Helm | Mila Little | 2:00 | 6 |
| Chainmail - Beyond the Basics | Jerry Penner | 3:00 | 13 |
| Chainmail for Beginners | Jerry Penner | 1:00 | 15 |
| Clothing in 13th Century Spain | Laura Stein | 1:00 | 8 |
| Coptic Clothing | Larisa Kallaur-Telford | 11:30 | 2 |
| Costuming Research (1000 - 1800 A.D) | Amy Menary | 4:00 | 17 |
| Dances from Tudor England (Gresley Dances) | Richard Schweitzer, Sarah Scroggie | 1:00 | 9 |
| Egg Tempra Painting | CANCELLED | 10:30 | 2 |
| English Country Dance | Brent McCrackin | 2:00 | 14 |
| Feet firmly in the past - Shoes from the Viking Age 800 - 1050 | Marcus Burnham | 11:30 | 23 |
| Finnish women's clothing from excavation to interpretation | Sarah Backa | 2:00 | 15 |
| Flemish Costume: The Sum of its Parts | Pamela Bottrill | 10:30 | 10 |
| Flint and Steel Fire Striking | Mark Patchett | 3:00 | 17 |
| Gypsies in Portraiture: Truth or Fiction? | Karina Bates | 3:00 | 6 |
| Habits of mind; How tools affect thinking | V.M. Roberts, Cary Timar | 2:00 | 22 |
| History in Video Games | James Diamond | 4:00 | 14 |
| How Holy is War? | Simon Newcombe | 4:00 | 11 |
| Iceland - Geography & Museums | Neil Peterson, Karen Peterson | 3:00 | 20 |
| Inns of Court | David Learmonth | 11:30 | 8 |
| Intermediate Glass Beads "The fancy stuff" | Jean Ross | 10:30 | 2 |
| Intro to 15th Century Italian Dance | David Learmonth | 3:00 | 11 |
| Introduction to Drop Spinning | Bridget Jankowski | 3:00 | 16 |
| Introduction to Fibre Prep for Spinning | Bridget Jankowski | 11:30 | 6 |
| Introduction to Mead Making | Jeff Johnston | 4:00 | 11 |
| Introduction to Tablet Weaving | Rob Schweitzer | 10:30 | 17 |
| Iron Smelting in Vinland: converting archaeological evidence to a practical method | Darrell Markewitz | 1:00 | 16 |
| Italian Dance for English Country Dancers | Marc Collins | 10:30 | 11 |
| Japanese cooking | Brendan Smith | 1:00 | 12 |
| Large Menu Planning | Jean Ross, Martin Ross | 4:00 | 3 |
| Meaningful Scratches | Steven Strang | 11:30 | 10 |
| Non-Stop Dance Workout | Marc Collins | 4:00 | 14 |
| Norse Music | Richard Schweitzer | 3:00 | 14 |
| Norse Sagas - the Bloody, Bawdy and Bizarre | Richard Schweitzer | 10:30 | 38 |
| Not Just Costume - Reenactors as serious historians | Christian Cameron | 11:30 | 15 |
| Out on the town in 10th century Reykjavik: a survey of jewelry, dress and textiles in early Iceland | Michèle Hayeur Smith, Ph.D. | 9:00 | 98 |
| Pottery: An experimental early-period Pit Fire | Karina Bates | 10:30 | 5 |
| Practical Embroidery | Larisa Kallaur-Telford | 2:00 | 18 |
| Redacting Theolphilus | Mila Little | 10:30 | 6 |
| Repeating Celtic Knotwork designs | CANCELLED | 1:00 | 3 |
| Run for fear, spring cleaning's here! Victorian approaches to housework. | CANCELLED | 10:30 | 3 |
| SCA Armoured Combat Demonstration | Mark Patchett | 11:30 | 19 |
| Setting the Scene: Interpretive Methods for Living History | Darrell Markewitz | 4:00 | 17 |
| Stepping through Time: shoes from 1600-1900 | Peter Monahan | 1:00 | 12 |
| Tablet Woven Artefacts | Rob Schweitzer | 2:00 | 1 |
| The Archaeology of Caribbean and Atlantic Piracy | Anatoly Venovcev | 10:30 | 5 |
| The End of an Empire | David Porreca, Ph.D., Laura Roncone | 1:00 | 10 |
| The Lost Cathedral: Exploring Cluny in 3 Dimensions | Pamela Bottrill | 3:00 | 3 |
| The importance of excellence in material culture | Aurora Simmons | 3:00 | 9 |
| Three fingers hold the pen... | Scott Caple | 11:30 | 9 |
| Treasure Necklaces | Jean Ross | 1:00 | 7 |
| Tree of Life - Myth & Symbolism | Bonnie Coursolle | 3:00 | 8 |
| Viking Combat Demonstration | Mark Patchett, Ilya Shkarupin | 1:00 | 26 |
| Viking Navigation Techniques | Fred Blonder | 11:30 | 17 |
| Warp Weighted loom - a Hands-On Introduction | Karen Peterson | 1:00 | 16 |
| Who were the Samurai? | Brendan Smith | 10:30 | 12 |
Summary of 51 Feedback Forms
Spelling and grammar are that of the participants, editorial notes are in [these brackets]
What Class did you like the most and why?
Keynote very good. Even if she didn't go into details of things I most wished for, but she was still overwhelmingly interesting, personable, and listenable.
Beginner's Chainmail + Longhouse one - Because the first one sounded cool and the second one had a cute presenter. :)
Norse Sagas & Shoes from 1600 - 1900 - great pics, great speakers.
Stepping Through Time: shoes from 1600 - 1900 - great photos and knowledge of techniques
Out on the town in 10th century Reykjavik - actual experience and knowledge
All - I learned new skills
English Country Dances - simple and lively and more common
Not Just Costume - Reenactors as serious historians. Interesting, entertaining, informative
All of them! They were so fun and interesting
Const. Viking Long ship - well detailed, experienced, with completing model
Dance
Re-enactors as Serious Historians
Habits of Mind - very informative
Setting the Scene
Iroquioran Longhouse Reconstr.
Costuming Research - practical, clear, immediately applicable. What I was looking for.
Chainmail because it was FUN!
Viking Combat! EPIC
Japanese cooking + Drop Spindle - fun, food
Viking Combat Demo
Archaeology of Piracy :)
Bone Carving!! Very informative
Sagas: Bawdy, Bloody, and Bizarre
Dancing because it was fun & interactive
History in Videogames - unique, interesting, ordered
Setting the Scene an interesting view on the game we are all playing
Calligraphy (Three fingers hold the pen) - great teacher! very good balance of hands on and lecture
Bone carving - It was very informative and a relaxed environment
It's hard to compete with the SCA and Viking Combat demonstration, but I also loved the Norse Sagas
Intro to drop spindle - productive and learned a new skill
Keynote was really interesting but also liked Marcus's shoe talk
Chainmail because it was fun!
Chainmail / Tree of Life - Hands on fun!
weighted weaving and spinning - good speakers :)
SCA combat - very informative
Archaeology of Carribean and Atlantic Piracy - Yarrr!
Keynote - excellent
Bead Production - excellent
Iron Smelt - excellent
A Journey into Complete Darkness - excellent speaker, organized presentation, brainstorming and gameplay at end
Keynote - animated, varied pace, thought provoking
Flemish Costume - good opinions / ideas and visuals
Tools and Thinking - thought provoking also, goes to cause
Tablet weaving - very knowledgeable and fun
Costuming Research - interesting
Chainmail vrs#2 [version 2? - the advanced session]
I liked the flint and steel thing the most because I learned a lot
Setting the Scene (starting historic group)
Flint and Steel Firemaking - very useful, quickly applied class
Liked all
A Journey into Darkness
All Excellent
Neil's beads at 11am
Tablet Weaving / Warp Weighted Loom - personal interest
Flint and Steel fire striking because I already knew a little about it
Norse music because I am a music major
How Holy is war because Simon invited me
Setting the Scene - nice to see the theory coming together into a comprehensive whole. I look forward to the book he has to be writing!
What Class did you like the least and why?
Finnish Costuming. Just because I think there wasn't a clear definition of the premise and there might have been some confusion about what we were looking at, and her presentation skills
I enjoyed both
History in Videogames. This is not a marketing pitch, it's a history talk, or should be; focussed too much on nitty-gritty of one particular game. Maybe should compare games; I liked the comparison of original units to the new units -> there should have been more of that
Viking Navigation Techniques - not enough info, would like more visual material
I actually liked the Reenactor session but I didn't realize most of the attendees were re-enactors - they seemed surprised that a person not involved with re-enacting would attend the session. The speaker was very enjoyable, informative & funny though
Viking Navigation - poorly executed
History in Videogames - short presentation, very specific, not quite what was expected
Not applicable
Who are the Samurai - not well prepared, no diagrams, talked about things not on topic
Finnish Costume
Holy war - young presenter, needed some guidance on building a hypothesis and analysising it - great topic though
13th C. Spain clothing - sources not given
Viking Navigation - could have been done better
Can't say - all good
Lecture at beginning (according to a 9 year old)
Viking Navigation Techniques - least applicable to me
Bead-making - not enough hands-on material
None
All good
Habits of Mind - misdirected, rushed, chaotic
Viking Navigation - good information, but not enough coverage
They were all great!
History in Videogames - It just did not address the issues or games I had assumed
Beyond the Book of Kells - but that was because that I was going to in that time slot was cancelled, so I was disappointed by that
Ripping off Celtic motifs - not living up to its name
n/a
The End of an Empire - b/c it wasn't interesting
Book of Kells - odd take on art
I liked them all - the least... meaningful scratches, but I still liked it
None
Iceland: Geography and Museums - cause I can make fun of Neil and get away with it
Pet fine - good but could have been 1/2 hour session
Importance of excellence in Material Culture - not so good
Norse sagas - speaking style, the other talks introduced me to the culture of historical re-enactment, which was more interesting, added depth
Holy War - many inaccuracies, inexperience, too long video clips
Warp weighted loom class - tried to ask questions + suggest & was ignored
Stepping through time - too short :(
None!
N.A.
Viking Combat - not historic and seemed juvenile
End of Empire
N/A
Spinning - I am a terrible spinner
Early Period Shoes - too much information to absorb on the slides, lost my attention, could have looked up the details afterwards with references
What other classes would you like to see?
More varied domestic technology. food.
Something about African history
Loved hands-on stuff / making things - shoes; - beads; - painting
Medieval Era Clothes
Medieval dances, more brawls
More emphasis on making things - less on sources
Maybe more on ancient greece and rome
More history oriented information, maybe 14 century clothing construction
More hands-on
There were so many interesting ones
More how to classes
Armour and combat
On the Gods. Norse.
Nallbinding
Native Canadian / American textiles / food
Norse Art
More classes on creating historically accurate items
Battles, famous ones
Discussions of specific time periods / events eg. early Islamic Spain
More arts classes ie. styles of painting, cooking
Perhaps more about History and media, or more craft classes
I was really happy with the combat demonstrations and the re-enactment classes, and would love to see more of them
Archaeology
More crafts :)
Piracy archaeology, Roman food, Greek Pirates
Bone Carving
How to burn a village Viking style
How to kill a persona and get away with it
Wood carver
Blacksmith - Iron work demo
Metal casting
Copper smith - copper pot maker
Flint knapping
Time travel (esp. how to be in 2 classes at once)
Jewellry through the Middle Ages
Forging / Weapon Making
A sword fighting training workshop
More hands-on almost any subject
Move how holy is war?
Costuming / PC - Edwardian
Bead-making, metal casting, dyeing
More on Music
Sociology of living in a Viking Era longhouse - notions of personal privacy and sex, rape, birth control, gender roles, hospitality, not killing each other in long, confining winters
How did you hear about us?
Ha!
Roomate
Been coming for years
My daughter attends Laurier
Medieval Students Society
via the SCA
Internet, Tidings newsletter
Archaeology Society
Website
4th year coming
Taught here!
Friends and girlfriend
Friend
SCA
SCA and repeat presenters
family member in SCA
Simon
Simon
from College Royal
At living history conference in London Ont Feb 10
from Anatoly (speaker)
SCA
SCA
Laurier Arch Society
Internet
Mailing List
Simon
through a friend
WLU Medieval Students Society
I was a speaker at this last year
SCA
Simon
Medieval Student Society
E-mail
volunteer
I'm on the organizing committee
Darrel Markowitz told me
Neil Peterson
Neil - arm twisting
Ealdormere calendar & Unnr
SCA involvement
A friend
a flyer
SCA calendar
I went last year and plan on coming every year
regular partcipant
friend (Simon)
I forget
previous years
Neil!!!
married the man!
Other Comments
Oops. I needed a map! Alphabetize the Pre-Reg sign in sheets. Real pity about the lobby displays.
Fun times and educational!
Enjoyed the wider variety of topics this year
Every session was very interesting, the course instructors patient and kind and there was great variety. It was hard to decide which class to register for. I will attend again next year.
So awesome! Definitely want to do it again and recommend it to my friends!
The university [organizers not University] needs to provide a larger space and more staff for lunch. But lunch was tasty.
Great work.
Couldn't find site; missed keynote :(
Vikings! EPIC!
Better directions (actual number address on websie) & signage outside
Good keynote, well tempered to group. Let's reduce fear re: jurying process & get more papers online
The 'crafts' courses should be longer & perhaps sorted out in the day better. ie. all crafts in the afternoon & all lectures in the morning.
Timing seemed more an issue then in previous years - possibly due to new site - otherwise I loved it being at the campus
Good job.
Great Luch work!
Could not get to: Longhouse reconstruction, warp loom, weaving, foot ware 800 - 1050, shoes
Suggestions: expand time frame of speakers to 1856
I will return and bring more people
Please include websites of speakers
Awesome. Historical re-enactment people are totally insane
Like the University location, Confused by layout/ map
Lunch table needs to move faster! Food was great.
Go Simon!
Never enough time. would like to take all classes!
parking hard to find, directions weak
Hugely interesting, very useful
It was well organized
I can't wait for Bricker next year - a much better building! And no mean business students!!
I didn't get to put in on the comment card, but you should know what a great time I had. The organization ran smoothly, the workshops were run well, the people were friendly, and I learned a lot. The chainmail session and English country dancing were particularly fun. I will definitely be recommending it to everyone I know next year, and come from out of town for it.