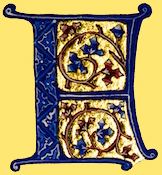 Forward Into the Past 25
| | |
| --- | --- |
| Date | March 28, 2015 |
| Place | Wilfrid Laurier University |
| Adult Pre-Reg Price | $15.00 whole day |
| Student/Senior Pre-Reg Price | $10.00 whole day |
| Child Pre-Reg Price | $5.00 whole day |
| Adult Day-Reg Price | $20.00 whole day |
| Student/Senior Day-Reg Price | $15.00 whole day |
| Child Day-Reg Price | $10.00 whole day |
| Site Cost | $ 0.00 |
| Speakers Cost | $ 200.00 |
| Advertising Cost | $ 90.00 |
| Other Costs | $ 158.69 |
| Profit | $395.31 |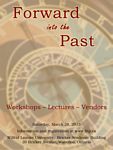 Interesting Stats
Class Statistics
Comments from Attendees
# - Session has attendance limits
$ - Session has a materials fee
| | | | |
| --- | --- | --- | --- |
| Class (Full List) | Speaker (Full List) | Time | Attendence |
| "The Infantryman as Beast of Burden": Examining the Load Carried by Roman Legions, Wellington's 'Ros-Bifs' and the 'Tommies' of WWI | Peter Monahan | 3:30 | 10 |
| A mixed bag | David Porreca, Ph.D., Dylan McCorquodale | 12:30 | 3 |
| Archaeology and Experiment: Moving beyond the Artifacts | Darrell Markewitz, V.M. Roberts | 2:30 | 20 |
| Arms, Combat, and Tactics of the Viking Period | Torvik | 4:30 | 20 |
| Bone and Antler Carving | Steven Strang | 2:30 | 12 |
| Breathing new life into History; Museums and Re-enactors | Dave Cox | 10:30 | 15 |
| Brocaded Tablet Weaving | Rob Schweitzer | 3:30 | 6 |
| Candida Luna, an 16th Century Italian Renaissance dance | Marc Collins | 12:30 | 2 |
| Castles and Siege Engines | Ian Walsh | 12:30 | 12 |
| Chainmail - Beyond the Basics | Jerry Penner | 3:30 | 10 |
| Chainmail for Beginners | Jerry Penner | 1:30 | 7 |
| Children: Cave Paintings | Alex Di Paolo, Ashley Dafoe | 11:30 | 3 |
| Children: Charades | Alex Di Paolo, Ashley Dafoe | 4:30 | 4 |
| Children: Games | Alex Di Paolo, Ashley Dafoe | 3:30 | 4 |
| Children: Hieroglyphs | Alex Di Paolo, Ashley Dafoe | 10:30 | 5 |
| Children: Movie | Alex Di Paolo, Ashley Dafoe | 1:30 | 7 |
| Children: Pottery Smash | Alex Di Paolo, Ashley Dafoe | 9:00 | 5 |
| Chivalry and Masculinity | Dr. Darrin Cox | 11:30 | 10 |
| Counted Cross Stitch - Learn to Make Your Own Heirlooms | Ellen Mervin | 12:30 | 4 |
| Dances from Tudor England (Gresley Dances) | Richard Schweitzer, Sarah Scroggie | 2:30 | 8 |
| Dancing with Children | Sarah Scroggie, Richard Schweitzer | 12:30 | 1 |
| Development of the King Arthur Legends | Heather Dale | 1:30 | 10 |
| English 16th & 17th Century dances from the Inns of Courts | Marc Collins | 10:30 | 3 |
| European Dance - 15th Century Italian Dances | David Learmonth | 4:30 | 3 |
| European Dance - English Country Dances | David Learmonth | 1:30 | 4 |
| Evolution of lace | Heather Bogart | 11:30 | 5 |
| Experiment and Experience | Neil Peterson | 11:30 | 16 |
| Forging the Viking Age | Darrell Markewitz | 12:30 | 15 |
| Games Through Time And Place | Nicholas Cioran | 3:30 | 13 |
| Getting started re-enacting | Damien Coles | 12:30 | 8 |
| Gryphon Medieval Brass Rubbings (I) | Alexis Cooke, Colleen Moynham | 10:30 | 1 |
| Gryphon Medieval Brass Rubbings (II) | Alexis Cooke, Colleen Moynham | 11:30 | 9 |
| Hávamál: Viking Words of Wisdom | Neil Peterson | 1:30 | 22 |
| History TV's Vikings and History's Vikings | Neil Peterson | 3:30 | 13 |
| Introduction to Tablet Weaving | Rob Schweitzer | 10:30 | 7 |
| Law and Order: Ancient Peoples' Unit - Cancelled | Cancelled | 11:30 | 2 |
| Leadership, Volunteerism, and Living History | Nicholas Cioran | 2:30 | 10 |
| Morris Dancing | Roy Underhill | 11:30 | 5 |
| Naalbinding 101 | Mark Patchett | 1:30 | 6 |
| Naalbinding 102 | Mark Patchett | 4:30 | 5 |
| Norse Ethnomusicology | Richard Schweitzer | 4:30 | 4 |
| Norse Sagas - the Bloody, Bawdy and Bizarre | Richard Schweitzer | 10:30 | 18 |
| Some bits are old, some bits are very old and some are not so old | Marcus Burnham, Kate Burnham | 1:30 | 7 |
| Steam Traction 101 | V.M. Roberts | 12:30 | 7 |
| Sustainable Archaeologies from Sustainable Archaeology | Dr. Neal Ferris | 9:00 | 29 |
| The Gender of Dragons | Debbie Kerkhof | 10:30 | 7 |
| The History of Falconry | Jackie Shute | 4:30 | 10 |
| Three Medieval Games | Todd H. C. Fischer | 10:30 | 12 |
| Three fingers hold the pen... | Scott Caple | 12:30 | 17 |
| Through a broken mirror: Game of Thrones and medieval history | Alicia McKenzie | 2:30 | 11 |
| Viking Wire Weaving (session I) | Jean Ross | 11:30 | 7 |
| Viking Wire Weaving (session II) | Jean Ross | 2:30 | 7 |
| Weaving with a Rigid Heddle - hands-on introduction | Jo Duke | 3:30 | 10 |
Summary of 37 Feedback Forms (plus some email)
Spelling and grammar are that of the participants, editorial notes are in [these brackets]
What session did you like the most?
Viking demonstration because it was interactive - I got to practice basic fighting techniques & wear helmet and gauntlets.
All the kids programs (fun)
Games (morning)
Through a Broken Mirror, and Chivalry & Masculinity are a tie. I love listening to Alicia MacKenzie - she is always engaging; has a good spin on her subject matter. Darrin Cox brought up a lot of really interesting points.
Arms Combat and Tactics of the Viking Age - I got to swing swords.
Viking Wire Weaving
Antler - hands on, Chain maile - hands on. Like doing it ones.
Naalbinding, because it was very hands on
Key note - very interesting
4:30 Italian Dancing
None, they were all good
Infantry as beast of burden interesting and enlightening
Viking forging
Naalbinding 101 - great craft, great instructor
History of Lace - interesting. Chain mail - making stuff
Chain mail - it was interactive and fun
Weaving
Breathing Life into History - one of the few that I attended, light but thought provoking
Beyond the Basics Chainmail: the instructor made the class very enjoyable. We got to work at our own pace.
The Game of Thrones session was amazing.
Falconry, great presentation/demo
All were great
Chainmail 1 & 2
#1 Viking Wire - so proud of myself, never thought I could learn this. #2 Vikings vs TV Vikings - very cool discussion, could have stayed 2 hours
Some bits are old, Some bits are very old - detailed, interesting
The Gender of Dragons
Leadership, although had to think as I enjoyed them all. To me, it was a different perspective
Wire Weaving - learned a lot, fun
Bone and Antler carving - very organized and informative, great hands on section
Lunch
Heather Dale, she is cool
Gryphon rubbings
Havamal
Gender of Dragons - neat topic, lots of sources
Viking forging
Forging the Viking Age - I like beards!
Tablet Weaving - because I caught on more quickly. Naalbinding too - even 'though I suck.
Neil's Experiment/Experience
Dave Cox and Cole Cioran - good presentation skills, professional
Falconry - best organization of presentation, interesting topic
Breathing new Life into History - I like pie.
What session did you like the least? Why?
n/a
None
I liked all the sessions I attended this year
None
nothing but more variety would be nice
all good this year
Experimental Archaeology - not as organized
Castles and Sieges - very basic knowledge
n/a
None, they were all good
Falconry - some dodgy facts
Sagas Bloody & Bizarre
Nothing I liked everything
Embroidery
Some bits are Old... - speaker did not finish or give the girl time to talk
Introduction to Tablet Weaving - only because the setup was not optimal
Sagas, way off topic
They were all great
Sagas - no value added, all info on slides
Some bits are Old, Some Bits are very Old - my only class
Scribal - Three Fingers hold a pen, not bad but not quite enough hands on until the very end
n/a
Three Fingers hold the Pen - disorganized, no real hands on until the last 1/2 hour
Neil - he has a thing about men not being men if they do not have beards
Re-enactors and museums - nice guy, but unfocussed and without purpose
Leadership - needed more time for all the content, Games - I expected more progression details and more variance discussed
My own
Brocade Tablet Weaving - I didn't get to try making any
Intro to Re-enacting - just didn't quite realize how beginner it was going to be
CSI Medieval People's Unit - no show
Games through time and place - little info, only 20 minute presentation
What other sessions would you like to see?
Blacksmithing, Leather work
Henna, sword fighting 101, Kids crafts - making ships/shields?
I really like the "Medievalism" cultures but more hands on sessions would also be nice to see. Medieval camping?
Thrown Weapons
Glass Beads
Copper work
Other areas, not just Europe
practical execution of the games, i.e. play them
Kumihimo and a beginner bone & antler class
more hands-on
more forging
more period variety
Dance
The other half of "Some bits are old..."
perhaps [?] more dedicated to Viking history
more hands-on activities
Viking Maker-space!
more Wire
Illumination (lettering/illustration)
More re-enactment and craft sessions
I'll try anything once
wood carving
Creating natural pigments, Repouse[sp?]
more maritime topics
Rockets!
Astrology, heraldry, period music
What is authentic for Viking re-enacting clothes, weapons, i.e.. what do I buy/make?
more early industrial age
historic beards or Beards through Time
Kumihimo
attitudes towards left-handedness in the dark & middle ages
agriculture or equine related
How did you hear about us?
SCA friend
Toronto home school board
been going since I went to WLU
Facebook
SCA
? Have been coming for many years
I have been coming for years
was on organizing committee
through Leo Nelson
through a friend
posters, word of mouth
Dr.Cox
Neil [Peterson]
I come every year
Family
been once before
Neil
through a friend and Facebook
Dr.Cox
My husband
friend
fluke - home school parents association
parents/weirdos with brains
FITP 24
I attended [more then] 10 years ago & SCA
through SCA
SCA
emails and brow beating
been here before
Neil and Darrell [Markewitz]
SCA
Neil
some guy called Neil
SCA?
you're kidding, right?
Neil, it's a long story
Professor
Other Comments
This was the first time I attended FITP. As a newcomer, I found the sessions easy to navigate and accessible for someone with little background in the subject. I came initially because I had been watching Vikings and wanted to learn the 'real' history, and so my last session of the day was one of my favourites. Including the GOT session was pure brain candy. The correspondences between the development of the Arthurian legend(s) and the many worlds of the GoT were intriguing, to say the least. I came away with lots of ideas for reading and research (and crafting fun), and look forward to attending next year. I hope there will be ample Norse/Viking content. Thank you for the efforts you and your team put into running this exceptional event.
Just wanted to thank you again for putting the symposium together, it was a seriously great time!
everyone I spoke with was very friendly & approachable
food to be out longer, coat rack/storage
Great time this year! Glad it's been going for 25 years, I hope it keeps going for at least 25 more
If there is going to be an after ball, advertise it!
As always, the whole conference was fantastic!
It was a good first experience
very awesome, excited for next year
Another grand FITP, Neil!
great event as always
Loved it!
It might be handy to have more signs outside the main building to show where to go
Hands-on stuff was awesome
Thank you, I will be back
Great!
People have not aged as badly as I thought they might
always great fun
will get evening ball on the web schedule next year as a pre-reg
lots of dinosaurs were skinny at one end, fat in the middle and skinny at the other end too! Thanks for organizing this!
A couple of my sessions were a bit unfocussed but presenters were personable, thought we didn't necessarily get a beginning, middle and end
idea of a Maker Space intrigues me