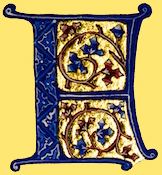 Forward Into the Past 26
| | |
| --- | --- |
| Date | April 2, 2016 |
| Place | Wilfrid Laurier University |
| Adult Pre-Reg Price | $15.00 whole day |
| Student/Senior Pre-Reg Price | $10.00 whole day |
| Child Pre-Reg Price | $5.00 whole day |
| Adult Day-Reg Price | $20.00 whole day |
| Student/Senior Day-Reg Price | $15.00 whole day |
| Child Day-Reg Price | $10.00 whole day |
| Site Cost | $ 0.00 |
| Speakers Cost | $ 150.00 |
| Advertising Cost | $ 66.00 |
| Other Costs | $ 193.00 |
| Profit | $410.00 |
Interesting Stats
Class Statistics
Comments from Attendees
# - Session has attendance limits
$ - Session has a materials fee
Summary of 42 Feedback Forms (plus some email)
Spelling and grammar are that of the participants, editorial notes are in [these brackets]
What session did you like the most?
Only took one - wire weaving
All
All
Kalevala
They were all excellent
Pewter casting - new skill
Saga's - Richard's class [Kalevala] - in character, interesting
Pewter Casting
I enjoyed them all. Great people, awesome instructors, interesting topics. Loved it.
Beadmaking
Chainmail - beacuse chainmail is awesome
Registration - because Ashley suggested it
All were dancing - I like medievval dancing
Viking Wire Weaving [&] Cut conservation - Both very good
Introductory Lecture - I'm a geologist & love the interplay between history & the eruption. The speaker was fantastic.
Tafl - clear, concise, hands-on
Cut, Conservation, Consumption - knowledgable speaker, most pertinant to me
The introductory lecture (impact of disasters on archaeological record) was really fascinating
Construction-> consumption
Glass beads, it was really hands on and practical
Pewter
Return of the King - good info, excellent presentation. Also liked Rise & Fall of Med Theatre
Natural Dieing
Loyal to the crown. Canadian women pioneers from the local area (no written notes used)
Kumihimo - lots of one on one
Keynote speaker signifanct or insignificant tied info to modern & ancient times in a vvery interesting style
Naalbinding - hands on
Fire starting - fun & practical
Hard question to answer! but the Kalevala hour was enchanting
Hnefatafl [&] Icelandic law
Keynote - Bronze age "catastophe" a special interest of mine. Great talk.
Facts for Fantasy Fiction. Very practical advice
Buffons - laughed a lot
Experimental archaeology because it really got me thinking
Keynote [&] Gragas Laws [&] London Sewers [&] Project Planning
Pewter Casting Teacher was very knowledgable and encouraging
Hnefatafl a viking good time! So much fun
Popes [&] Enjoyed Keynote [&] King Richard
I enjoyed all the sessions I attended
I have to choose?? First time so maybe I can decide next year. Flint & steel [&] Natural Dye [&] Textile Processes [&] Pract steam engine [&] Food & Ambiance [&] Glass Bead
What session did you like the least? Why?
n/a
n/a
n/a
not applicable [underlined]
n/a
Viking fabrics - not well prepared
Textiles - vague, interuptions, poor speakers, unsure about topics
Textile processes - viking scant info, some incorrect
Viking textile processes - the presenter wasn't very good
Natural Dying
Natural Dying. It was understandably disorganized given the instructor switch
None - all 3 were great!
All were good
Bake overn - b/c it was cancelled
Tablet weaving. Not very productive because packs were forgotten
Eye for an Eye not as tiveting in powerpoint but info was good
All were reat!
Medieval feast but only because I do not cook & not experienced enough
The keynote - not that it was bad in the slightest! it was simply less relevant to my interests. None of them were bad!
None. Hands-on is great!
All of my sessions were fun!
Loyal to the Crown - wasn't to my taste
I liked them all, but would enjoy more visual aids
None all were great
Can't say
Not any of them the were all great
Catching bake oven next time as it was cancelled
What other sessions would you like to see?
??
Not saying - if I did I'd have to teach it
Crafting things
Everything in my timeslots
SCA related
Lots of hands-on!
Calligraphy, language
More hands-on stuff
Spinning
Metalsmithing
Tatting
The ones I couldn't see because of double booking & calligraphy
Music
Bake oven
Bone carving
Herbalism?
Archaeology in Canada e.g. report on archaeology in Brantford, YMCA/Laurier Construction
Making concrete in ways from long ago [&] smelting [&] ways to make v. hot fires [&] how to make bellows [&] Making charcoal
?
Dunno, surprise me
As much topic variety as possible plus classes with things to do
Experiencial archaeology
King Arthur
I did not have a chance for hands-on weaving/needlework & would like too next year
I like the hands-on learning programs
Info Overload! Can't think of something
How did you hear about us?
My uncle is in the SCA
Years ago
Website
Online - SCA
Hearsay
Facebook
Neil asked me a decade ago
SCA Website
You sent me a helpful email
SCA
SCA
SCA
Repeat
Through a friend, previous participant
I come every year
Through my sister
Have come for some years, heard of it tho SCA
My friend
Third time I've attended
Attended before
Link on Faery fest website
Come every year!
Come every year
SCA event listing
Friend
Facebook
Word of mouth
Karen kept telling me
Through SCA
Friends
Been coming for years
Friend of friend
My friend who has come before (& today too)
Email
Friend
Other Comments
Had to work until 2:00 so my options were limited
Great event I wish I could have been here all day
Bread Oven Table Weaving
Need more helpers to direct, assist w/ tech issues, etc.
It would be nice to have more merchants on site but the sessions were awesome.
It was great!
What about having attendees wearing historical clothing
1st time. Good stuff will come back next year
The Everyman panel was delightful because of the enthusiasm of the creators
Had a great time!
Food was terrible. Egg salad sandwich had lots of eggshell. Chili had no flavour at all & crunchy unercooked beans.
Had a great time, thanks muchly
How can we bring in cholars from other cultures to share?
A lot of hard work. Well done
Can't wait for next year!
This was amazing! Thank you to everyone involved