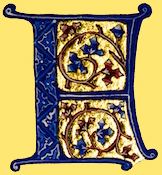 Keynote Lecture - March 31, 2012
Michael McAllister of the Hamilton Military Museum and the Hamilton & Scourge National Historic Site of Canada presented The Hamilton & Scourge
The wrecks of the Hamilton and Scourge sit 300 ft. below the surface of Lake Ontario, comprising a time capsule of early 19th-century naval activity on the Great Lakes. Since 1980, the City of Hamilton has been directly involved in the management of the wrecks. Over the past five years, the City of Hamilton has worked with a number of government and private partners to undertake new investigations and to enhance monitoring of the site. Innovative options for managing the wrecks are being considered to ensure the long-term preservation of the site while realizing its potential for public presentation.
Michael McAllister
Michael McAllister is the Coordinator of the
Hamilton Military Museum
and the
Hamilton & Scourge National Historic Site of Canada
. He has a B.A. (Archaeology Specialist) Degree from the University of Toronto and an M.A. (History) Degree from McMaster University. He has worked in museums and archaeology for the past 25 years. His research interests include: the social history of the military, environmental history and military history.