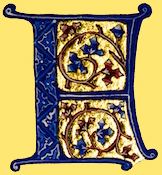 Forward Into the Past 14
Date
April 17, 2004
Place
Scholar's Hall
Adult Pre-Reg Price
$2.50 / class-hour
$15.00 whole day
Child Pre-Reg Price
$2.00 / class-hour
$10.00 whole day
Adult Day-Reg Price
$3.50 / class-hour
$20.00 whole day
Child Day-Reg Price
$3.00 / class-hour
$15.00 whole day
Site Cost
$ 250.00
Speakers Cost
$ 423.50
Advertising Cost
$ 108.71
Other Costs
$ 408.75
Profit
$11.55
Interesting Stats
Class Statistics
Comments from Attendees
Interesting Stats

Speakers
57
Session Hours
99
Repeat hours
1 (1.01%)
Unique Hours
98
Canceled Hours
1
Approx Attendance
116
Number of hours attended / 7
82.57
Adult hours attended
556
Child hours attended
22
Average attendance per session-hour
5.9
Most popular non-keynote session
Medieval Medicine (16)
Groups Participating
SCA
DARC
Summary of 78 Feedback Forms
(spelling and grammar are that of the participants)
What Class did you like the most and why?
Illumination
Ukranian costume - most related to current interest
Playing Dance Music
Goldwork
chain mail & dance
Black Death

most well-supported information, well presented
good visuals, well presented
really well presented, well-researched reinterpretation. Wow.

Herb Workshop / Sewing Workshop - Hands On
Herbal workshop & history - I liked both but really enjoyed making the recipies
Herbology - hands on
I really enjoyed the Herbal and Medicines but I also had fun in the bead making
Poor Knights of Soleman

very informative & intriguing
lots of interesting facts and stories

Glass Beadmaking - I enjoyed the actual demo and the economical tips
Took 2 classes - enojoyed both new experiences equally
Making Fire
Flint and Fire Starting - good practical info
Medieval Medicine - through, knowledgeable, interesting
Drop Spinning - it was interesting and very hands on
Hose - have a pattern now!
Silver Point - informative instructor
Pastimes of the Vikings

because there was a practical component along with info on a topic I know little about
well paced

Tablet-weaving!
tablet weaving
Tudor Textiles - practical tips
Poison

easily understood
because it was so interteresting to hear about all of these normal things turned to poisons

Finger Loop braiding

came away with something I can use
Good teacher, very hands-on. Gained a useful skill

BlackWork - 'cause I finally learned to use an embroidery hoop properly
Latin Poetry - very informative
Anglo-Saxon Pottery - it was really cool
Anglo-Saxon Pottery and cooking with it - very informative, instructor was well-learned and enthusiastic
Historical Interpretation - I'm doing my MA on this topic
Hose and chain mail - I enjoyed them all. Good variety and well paced.
Side-sword - well researched, nicely demonstrated
Games (for kids) - because it was fun
Soapstone Carving
Soapstone Carving - hands on, no fee
11th century Saxon dress - curiousity
Archery through the Middle Ages - Archery is very interesting to me and Russ is a very knowledgable teacher
All About Flax

Very comprehensive & lots of demo pieces
lots of info!
great presentor, good, knowledgable on subject
better then I ever hoped
this means that all 4 people who attended the class rated it as their 'most liked' - this may be a first! <organizer>

Medieval Cooking
Shoes
Arthurian Legends

It was well-organized, informative. Presenter was motivated, enthusiastic and engaging. Provided through information.
well taught, great teacher

Mastermyr Box - very descriptive, gave point of reference for different items
Poetry - hearing others perspectives
Hagiography & Religious Women - Trudi Wright, a pleasant surprise for both
Sidesword - active, got to meet someone :)
How to make Medieval Objects - was the only one I took
Material Culture of the Viking Age

dynamic teaching style
lots of info

Archeology of Smelting Village - dynamic teaching style
It was a tie - Havamaal & the Viking Village archaeology - both well organized, interesting, great supporting materials
Havamal - new to me. very informative & inspirational.
Norse Poetry
Norse Music - Very interesting
3D Sculpture
Beginners E.C.D, Intermediate E.C.D and Begin. Italian
English Country Dancing - dancer already, different experience
Dancing - Fun
Peasant Dance - fun, active, participation good
Getting a Handle on Hilts - I'm a Rapier Fencing nut. Plus, it had information that is scarce and interesting. Well presented and informative.
Darrell's first class (Smelting Iron - a report)
French Hood - because it was hands on, with patterns!
Embrodiery for Kids
Caligraphy - always wanted to learn
all
I just did. All.
All of them - very informative
all of them
They were all really great
All hands on classes were small enough to allow for individual help.
All classes were fabulous
All. They're hard to compare, so I can't really rank them
What Class did you like the least and why?
All interesting
How we eat - expected more types food etc - my own misunderstanding
Cooking - new more than I thought
Medieval Campfire Cooking - can't imagine standing over fire for 4 hours!!!
Norse Poetry - tutorial did NOT flow. Introduction poor & instructor uncomfortable with subject matter
none (9 times)
none. all were great.
liked them all! :) (three times)
n/a (three times)
n/a enjoyed them all
there was no class in this category
lunch
I wish more people had come to my class
Fabrick Dying - not much info
can't say
liked all
all were fun
I really liked them all
no real "least" classes, just not 3 "best" classes
my own - muddy boots
I didn't really dislike anything.
Side Sword needed to be longer.
the one I wanted to take but couldn't because it was booked the same time as mine
Intermediate English Country Dance - got roped into it when I wanted to be elsewhere
Executions

lecture only format. no handouts or visuals.
instructor shortened his lecture too much, but apparently knew enough material to speak longer

Norse Poetry

the teacher spent the entire time telling us that the poetry was too difficult, and that he actually hadn't done any research
instructor unprepared

Historical Research - hard to understand
Historical Interpretation - good but slightly disjointed.
Lucet Braiding - I liked the format but got frustrated trying to do it.
History of Herbs - because the instructor seemed ill prepared and did not instill confidence in her abilities
Anglo-Saxon Pottery - requires knowledge I didn't have
Herbs, a Workshop - 'cause I couldn't get in, it was full
Flint and Steel Fire Starting was a little low on content
Norse Music - because it was boring for kids
I like hands on type classes - would like to have had a chance to try instruments in Norse Music
Aristotle and Hersey - enjoyable but dry
Problems with modern reference with Medieval Archery - was not what I expected. presentor not enthusiastic
Shoes - Was supposed to be hands on but wasn't. Not enough handouts. Teacher had mediocre knowledge.
French Hood - my mistake on class
Mastermyr - good information but didn't do more then just say what was in the box
Japanese Folklore and Poetry - depth of material, personnal interest
Illumination
guest speaker (sorry) - difficult to hear, repetitive
What other classes would you like to see?
Sewing for beginners
Cultural history courses of different countries & times - any will do
More music-related classes, period cookery
Jewelery
not sure
costurme classes
Beading, leather tooling, leather painting
can not think of any at the moment
offer stuff for kids and adults
any hands on crafts
different fighting techniques
bow making
cooking during various periods, strange laws or laws surrounding a specific topic
some of these classes repeated. Didn't get to take everything I wanted
gold leafing, shoe construction, medieval cats
too many to list
newcomer topics
early Icelandic costume & accessories
courtly love
anything, they're really interesting
more intellectual histories
boffer fighting / sword fighting
will get back to you on this
more music practice
something irish
the ones I didn't get a chance to this time. There was a good range of talks
medieval fighting technique / workshop
bardic / celtic stuff
more 'how to' - 14th century
whatever
some Bardic classes
more active classes about historical combat and warfare
it's nice that more cultures are being looked at, ie. Japanese, Ukraine.
Having outside professionals was fab. their papers even better.
garb history. haha
more on women in the Viking Age
making armour
more in-depth stuff. more academic stuff
3D sculpture at a time when I can take it
not sure
more illumination
sexual positions in the remote areas in w.ireland
more history on the time periods like the "fall of Constantinople"
hands-on cooking
spinning and weaving flax
maybe a beginner's garb class
cooking for kids / archery
more hands on class, eg learning and practising archery or with swords
more costume-making
How did you hear about us?
attended before / taught before
I've known for years. You bug me regularly to teach such like. :)
this is my fifth year attending
last two years doing teaching
was here last year
I already knew (3rd year coming)
come every year
long-time attendee
previous years
came last year, am in the SCA
first SCA anything we came to, years ago
came last year (twice)
online at the Ealdormere site and the Tidings
Tidings (three times)
Tidings and Reputation
Ealdormerean elist
SCA member (5 times)
SCA (11 times)
family member in SCA
my daughter is an SCA member
internet - SCA
SCA website
long time SCA'er
SCA long term
teaching via the SCA
constant pestering from Ragnarr
You (twice)
Mom (four times)
everyone
a friend (three times)
a poster in St. Jacobs
website, know of people who have joined
website, yahoogroup
website
husband who is SCA member
married the Man
friends asked to teach
word of mouth (3 times)
SCA calendar / friends and family
Ealdormere calendar
online, kingdom website
through a coworker who is an SCA member
through my boyfriends mother
flyer arrived at school
Stratford Group Website - Calendar
Other Comments
Very interesting - new - looking forward to more
It was an amazing (although hot) day and I loved every minute of it
think there were more classes, I think that there were people to logically attend in one day - but then we've had this discussion
more jewelery topics
keynote speaker should be in middle of day. too few people arive in time for early morning; it would be nice to have a bigger crowd attending an invited address. One class got thrown way off track by class members who wanted to tell everyone their own theories rather then hearing the instructor's information
most of the interesting classes were in the same time frame
the lunch food available was great!
If instructors are available, host 2 of the same class - am and pm
French Hoods - clear, concise, throughly supported
Aristotle and Heresy - instructor was excellent, could enhance his presentation by also showing impacts on science (medicine/astromy)
would have been nice if presenters were dressed in period garb
great day. amazing selection of topics - probably the best variety I've seen. Liked having teachers in plain clothes & name tags instead of garb. sorry to have missed keynote speaker. liked the increase in archaeological talks.
hand sewing was also an enjoyable class as were fingerloop braiding and soapstone carving. excellent overall.
:)
great
as a new comer it was great to learn some basics
I would be willing to offer a class on witch trails 1450-1750. psl this is one of my favourite events of the year.
some classes need more online info. some were listed by craft only with no explanation. some classes need more time for slower craft learners.Keynote speaker was excellent
keynote speaker should have used microphone, and seemed nervous (strange for a University prof)
thanks for letting me teach
I like the new non-garb format. Very organized with everything posted in the main lobby for reference & the two class signup sheets - great idea!
great job!
good work
Great day! I really enjoyed it!
very well done!
wish some talks were presented multiple times during the day, so if 2 we would like to see are @ the same time you can still see both, rather than only one chance to see each
Fabulous day. Well varied class list. lots of food. great kids activities
!!!
Very Good
handouts from my classes & dessert/revel/dance available
when are class notes going to be published by teachers who have them? I really enjoyed them from years ago and I was hoping that this practice would continue. Why. There are so many classes that I am interested in taking and you can only take 7 a day, right. :) So this would be nice.
bring back garb and academic robes
all classes were great
very well organized, but participants seem too tired to stay for evening events
the guy who runs this is a bit pushy <I deny that -- I'm actually "very" pushy - the organizer>
very well done all around!
large classes and two days
you might want to put the craft/music classes at times which are different from the lectures. The music interfered with one lecture.
I like Pie
great day. other great classes wonderfully organized
classes are always too rushed, a lunch break would be nice
The entire day was great... We would like you to know that every class we took was enjoyable and informative and we will do this again next year. Keep up the good work.
it was fun