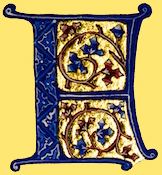 Forward Into the Past 21
| | |
| --- | --- |
| Date | April 2, 2011 |
| Place | Wilfrid Laurier University |
| Adult Pre-Reg Price | $15.00 whole day |
| Student/Senior Pre-Reg Price | $10.00 whole day |
| Child Pre-Reg Price | $5.00 whole day |
| Adult Day-Reg Price | $20.00 whole day |
| Student/Senior Day-Reg Price | $15.00 whole day |
| Child Day-Reg Price | $10.00 whole day |
| Site Cost | $ 0.00 |
| Speakers Cost | $ 150.00 |
| Advertising Cost | $ 84.99 |
| Other Costs | $ 85.23 |
| Profit | $1220.03 |
Interesting Stats
Class Statistics
Comments from Attendees
# - Session has attendance limits
$ - Session has a materials fee
| | | | |
| --- | --- | --- | --- |
| Class (Full List) | Speaker (Full List) | Time | Attendence |
| 'So, where are we going?' Motivations and patterns of travel in Viking-Age Iceland | Rachel Backa | 2:30 | 14 |
| 16th Century Italian Dance | Marc Collins | 4:30 | 6 |
| A Working Day on a Victorian Farm and Estate | Ken Cook, Margaret Trainor Cook | 1:30 | 14 |
| A brief history of everything harp: a workshop in two parts | Melanie Burrett | 11:30 | 3 |
| Amber in the Viking World: technique and significance | Sarah Backa | 3:30 | 19 |
| An introduction to Meyer's German Rappier. | John Enzinas | 1:30 | 9 |
| Analysis and drafting of patterns in Tablet Weaving | Rob Schweitzer | 3:30 | 6 |
| Arthurian Legends | Heather Dale | 2:30 | 14 |
| Beaded Flowers | Jackie Wyatt | 10:30 | 10 |
| Beginner's Ball | David Learmonth | 12:30 | 16 |
| Brief History of Pottery | Karina Bates | 2:30 | 3 |
| Chainmail - Beyond the Basics | Jerry Penner | 2:30 | 20 |
| Chainmail for Beginners | Jerry Penner | 11:30 | 13 |
| Costuming Research (1000 - 1800 A.D) | Amy Menary | 4:30 | 14 |
| DARC goes to L.A.M.; Integrating Historic Re-enactors into an Existing Parks Canada Presentation or How We Spent Our Summer Vacation. | Darrell Markewitz, Steven Strang, Karina Bates, Dave Cox, Karen Peterson | 10:30 | 18 |
| Dances from Tudor England (Gresley Dances) | Richard Schweitzer | 1:30 | 10 |
| Designing for your Recipient | Peter Westergaard | 10:30 | 12 |
| Dress the Anglo Saxon and Viking man | Beth Patchett | 11:30 | 15 |
| Dress the Anglo Saxon and Viking women | Beth Patchett | 3:30 | 14 |
| Drinking the Pipe; Tobacco and its Consumption though the Ages. | Nathan Laanstra | 10:30 | 5 |
| Early Medieval Warfare, Arms and Armour 1000-1200 CE | David Stamper, Ian Walsh | 4:30 | 16 |
| Elizabethan Embroidered Slips | Jackie Wyatt | 1:30 | 4 |
| Energy sources in the Victorian Age | Ken Cook | 11:30 | 16 |
| Feet firmly in the past - Shoes from the Viking Age 800 - 1050 | Marcus Burnham | 12:30 | 13 |
| Flint and Steel Fire Striking | Mark Patchett | 2:30 | 12 |
| Glass Bead Making - Beyond the basics | Jean Ross | 4:30 | 6 |
| Hand Building Pottery | Penni Stoddart | 4:30 | 18 |
| Herbal Workshop | Paddy Gillard-Bentley | 10:30 | 13 |
| Hnefatafl - A Viking Good Time! | Neil Peterson, Kate Burnham | 1:30 | 25 |
| Introduction to Glass Bead Making | Jean Ross | 1:30 | 11 |
| Introduction to Naalbinding | Mark Patchett | 4:30 | 16 |
| Introduction to Tablet Weaving | Rob Schweitzer | 12:30 | 16 |
| Introduction to the Society for Creative Anachronism | Brendan Smith | 4:30 | 7 |
| Introduction to the stitches on Bayeux Tapestry | Nina Bates | 12:30 | 12 |
| Italian White-Vine Capitals | Peter Westergaard | 3:30 | 2 |
| Large Menu Planning | Jean Ross, Martin Ross | 11:30 | 4 |
| Lusty Kings, Drunken Bishops, and Fool's Gold: Humor and Morality in Merovingian Gaul | Alicia McKenzie | 10:30 | 22 |
| Make a Bracelet | Erhard Kruger | 12:30 | 10 |
| Making Antler Rings | Steven Strang | 2:30 | 13 |
| Making Musical Instruments | Richard Schweitzer | 3:30 | 14 |
| Meaningful Scratches | Steven Strang | 12:30 | 4 |
| Norse Jewellery ... NO - not the bead guy ... | Sam Falzone | 10:30 | 19 |
| Queens & Peasants | Andrew Szucs, Samantha James | 1:30 | 13 |
| Re-enactment and Historical Martial Arts | Aaron Bolarinho | 10:30 | 13 |
| Run for fear, spring cleaning's here! Victorian approaches to housework. | Catherine Ollerhead DeSantis | 12:30 | 9 |
| SCA Combat Demonstration | Brendan Smith, Mark Patchett | 12:30 | 12 |
| Settling Down in Waterloo | rych mills | 10:30 | 9 |
| Simple Medieval Dice and Table Games | Jo Duke, Kate Burnham | 11:30 | 19 |
| So - You Want to be a Blacksmith - A beginners historical guide' | Darrell Markewitz | 12:30 | 23 |
| Soles and Heels: The Development of the Modern Lasted Shoe | Peter Monahan | 3:30 | 13 |
| Spinning - Handcarding and Blending Fibres for Colour and Composition | Nina Bates | 10:30 | 6 |
| The Benevolence of manners | Margaret Trainor Cook | 4:30 | 10 |
| The Development of the Knight in the Early Middle Ages | David Stamper | 10:30 | 15 |
| The Evolution Of Archery Into The Modern Age | Simon Newcombe | 1:30 | 3 |
| The First Stage: The Officers of the London Garrison and the Theatre Royal | Mark Tovey | 9:00 | 56 |
| The History of Ogham | Melanie Burrett | 2:30 | 12 |
| The History of the Rom (Gypsies) | Karina Bates | 11:30 | 9 |
| The use of the Buckler and small Shield in single combat with Swords. | Brian McIlmoyle | 3:30 | 9 |
| Tree of Life - Myth & Symbolism | Bonnie Coursolle | 2:30 | 7 |
| Viking Age 101 - A fast overview of the material culture of the Norse | Darrell Markewitz | 4:30 | 13 |
| Viking Combat Demonstration | Ilya Shkarupin, Jim Byrnes, Jarek Sobczyk, Nadim Michaty | 11:30 | 13 |
| Viking Era Beads | Neil Peterson | 12:30 | 8 |
| Vocal Projection | Heather Dale | 3:30 | 17 |
| Warps for Weighting | Jo Duke | 2:30 | 8 |
Summary of 68 Feedback Forms
Spelling and grammar are that of the participants, editorial notes are in [these brackets]
How was the variety of workshops and lectures?
Average: 4.4
5/5: 31
4/5: 31
3/5: 3
2/5: 0
1/5: 0
one respondent wrote NA beside the numbers for that question
one separated workshops (5) and lectures (3.5)
How was the quality of the workshops and lectures?
Average: 4.3
5/5: 23
4/5: 37
3/5: 4
2/5: 0
1/5: 0
one respondent wrote NA besides the numbers
one wrote in 3.5
one separated workshops (4) and lectures (5)
Did you enjoy the location?
Average: 4.7
5/5: 44
4/5: 19
3/5: 0
2/5: 0
1/5: 0
one respondent left this question blank
one circled 4 but noted that they don't drive
one circled 5 and added an exclamation mark!
Was parking simple and easy?
Average: 4.7
5/5: 44
4/5: 11
3/5: 2
2/5: 1
1/5: 0
sign to parking would help
once we found the entrance, more detail would be good in directions
Seven respondents either left the question blank or indicated that they didn't have a car.
How helpful were volunteers?
Average: 4.7
5/5: 44
4/5: 17
3/5: 1
2/5: 0
1/5: 0
one respondent left the question blank
three wrote in "NA".
What were the lectures and workshops that stood out for you?
loved tablet weaving
glass bead making, Viking/Anglo-Saxon Men/Women
Energy in the Vic. Age - relaxed approach, but lots of good info. Drinking Tobacco - cool info!
The Making of the Tree of Life jewellery and teach of myth and symbolism. She was well organized, presented well and was very helpful. Also the keynote about Theatre Royal was excellent.
Dressing the Anglo Saxon man
Herbology
Costume Research
flint and steel
making instruments
sword fighting
Arthurian Legends, Costuming Research, Re-enactment & Historical Martial Arts
loved Viking combat demo and Viking 101
Herbal workshop, Hnefatafl, Dress the Anglo-Saxon and Viking Women
student papers, demos, lusty kings
Heather Dale's Arthurian lecture, professor MacKenzie's lecture, the Hnefatafl workshop
Ogham - Excellent! Clothing Viking **Excellent and Naalbinding excellent
Chain mail! Awesome classes!
enjoyed all lectures, workshops
Musical Instruments, Viking Combat, Ogham (history) was interesting too, though the speaker had some life events the previous week - she still obviously knows her topic well!
Dressing the Anglo-Saxon & Viking Man/Woman
loved the hallway tables with physical objects!
Flint and Steel
Combat
I really liked the Warp Weaving & the history of the Romani
the potter at 4:30pm. I liked not liked her :-)
Arthurian Legends - best speaker best prepared / Working Day on Victorian Farm - imaginative presentation & back story
antler rings, naalbinding
Great SCA demo!
lecture on Rom/Gypsies!
Darrell Markewitz. Bayeux embroidery
Chainmail & pottery
Herbal workshop
playing with clay was fun, my classes were easier then expected
Viking the 101
Arms and Armour, Viking Amber beads
Heather Dale's (took both) were interesting and informed, Neil was good - informed - surprisingly charming for a Viking you know...
Arthurian Legends
Fighting @ the Colosseum - like thing
shoes, heels, soles
firestarting, history of the law
all awesome
history of Waterloo, Victorian energy sources
hands on crafts (naalbinding, tablet weaving)
basic chainmail, Hnefatafl, flint and steel firemaking, voice projection
I like the hands-on ones the most
Vocal techniques - Heather Dale - useful, informative
Settling Down in Waterloo, Victorian approaches to housework, Making Antler Rings
Shoes for the Viking Age - lots of good history as well as a good description of the methods used to make the shoes
Anglo-Saxon clothing, tablet weaving, naalbinding
Pottery Making stuff
Dice & table games, Darrell's 101 & Blacksmithing
12th century armour - although long, Bead making
Shoe Construction - good presentation
The First Stage, The Rom, The Peasants, Musical Instruments - all great
Loved the content (learned new stuff!) in the travel in Iceland lecture but speaker needs work on presentation style
Viking age 101; The first Stage; Viking Age Beads
Excellent Blacksmithing / nordic lectures; antler carving
What lectures were unsatisfactory? Why?
hand built pottery - with an additional $15 to have the project finished, $15 for use of clay, toothpick, and tongue depressor seemed a little exorbitant
Amber - vocal style (ok, so this is a personal thing), vague at times, needs work & better focus
none, I enjoyed them all
intro to SCA it was too long
None I went to!
Costuming Research, too much talking a bit boring
None!
They were all awesome this year!
All were very interesting & stimulating
Re-enactment & historical martial arts - opinions were presented as facts
All the ones I attended were good. Some speakers perhaps should have used microphones
Amber - difficult to hear speaker
Peasants, and tablet weaving drafting - nerves and confidence, technical problems - no slideshow or slides not as expected
History of Ogham - not clearly organized, needed to set context (chronological, spatial), needed better control of visuals
Amy M. a bit dry
Chainmail was slightly unsatisfactory because the type of pliers we were supposed to bring was not specified. Sometimes it was hard to use the pliers I brought. Otherwise it was great. Also, the Arms and Armour class should have stuck to their topic. Talking about tactics made the class significantly late
None, because they were all awesome
None
None
None
All were good! :)
work day on Victorian farm, benevolence of manners - not very deep
Perfect
Warping for Weights was too small a scope for the amount of time
None, all were good
Iceland travel voice difficult to listen to, Peasants spoke too quickly & softly but fascinating info
disappointed that the potter wanted an extra $15 to fire and finish the pots and send them back to us - the way I read the class description that was included in the initial $15 fee
History of Ogham - poorly planned and executed
Other Comments
Great Event!
Excellent! I will be back!
PLEASE more outside signage - directions require name of University building
Good selection, wonderful affordability
the workshops and lectures where amazing, keep it up
I enjoyed it, look forwards to next year
better directions for classes not in main building (eg. ampitheatre)
would love more interactive combat demos!
I really liked the area, it was a spacey, professional area.
Awesome!
Great job!
I really enjoyed the workshop where artist was included! Great day!
really enjoyed will be back next year!
another fun event!
Wonderful! Will be back next year!
A more prominent class schedule (maybe on bold coloured paper) PLUS a copy on every floor at a central location. GREAT EVENT!! :)
Very interesting event!
Wonderful, look forward to next years!
Difficult to find location, no parking (outside signs would be good) :) As a vendor, I heard many times that people didn't know that vendors would be here. Sales little to none. :( All around had a good day. Too bad lunch was not provided but food court was easy to find. :) Holy Mother of Fried Pickles! Today was fun!
1st time, will look for next years venue, vendor representation interesting too :)
Thank you.
Overall was good and interesting.
Opening "Keynote" was great! but did not seem to attract large numbers - > sets tone for the day - > not a medieval topic
well played good sirs and madames
Put rooms on registration forms for day of. More workshops.
Wow. new comment sheet
Food. Just food.
Heather Dale was the deciding factor for coming today. Great venue.
Fantastic event. Looking forward to next year.
Nah, I like weapons.
Generally a fantastic day
you need to make the times the presenters have longer. Everyone went the whole hour and we were late to the next one
I loved talking with the re-enactors and archaeologists
I'm coming back next time! I may even remember to bring a decent lunch!
Maybe it was by luck of selection, but the lectures seemed better than last year.
Excellent Event again This year
The first half of the tablet weaving was very disorganized
newer lecturers need some coaching - reading a paper aloud doesn't connect with the audience
I liked it very much. But change up the universities sometimes
All good generally Thanks
Many thanks to all involved. Registration process outstandingly well organized!
redesign the webpage to make it more visual and graphic - better description of the event, easier to find directions, not so many options for schedule (it's neat, but confusing). Montly or more often, updates to Facebook page throughout the year. Make some help available for new speakers before the event
Add Maps to Website [there were maps - we'll try and make them more noticable]
Add directions to the building [there were directions - we'll try and make them more noticable]
Signs outside with info on parking
Excellent Day!
Better organization/printing of rooms/schedules, please; Could they be on the website in advance with a printed brochure the day of? and any changes posted?